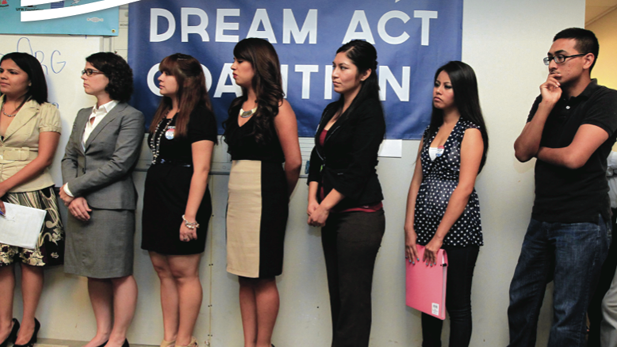 Arizona applicants for Deferred Action for Deportation, in September 2012.

Center for American Progress
The 9th Circuit Court of Appeals rejected Monday Gov. Jan Brewer's request to reconsider its earlier ruling striking down a state policy denying driver's licenses to certain young immigrants, or dreamers, said a press release from the American Civil Liberties Union.
Over summer, a three-judge appeals court panel said there was no legitimate interest in treating young immigrants, who were granted deferred deportation under the Obama administration's Deferred Action for Childhood Arrivals, differently from other non-citizens.
The panel suggested the policy was intended to express hostility toward the young immigrants, and said it was unconstitutional.
Brewer issued the policy in 2012.
The Associated Press contributed to this report.