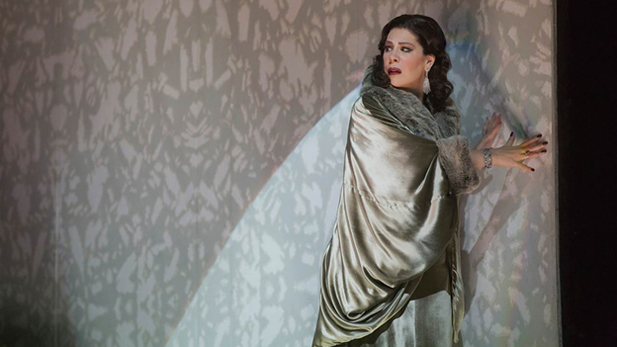 Matinee broadcasts from The Metropolitan Opera continue on Classical 90.5 at 10:00 a.m. this Saturday, May 2, with a performance of Un Ballo in Maschera (A Masked Ball) by Giuseppe Verdi, set to a libretto by Antonio Somma. The text is based on the play Gustave III, written in 1833 by French playwright Eugène Scribe, which was inspired by the assassination of King Gustav III of Sweden. Other composers have based works on the same historical incident, including Daniel Auber, for his 1833 opera, Gustave III, ou Le bal masqué, and Saverio Mercadante, for his Il reggente of 1843. The performance will run approximately two hours and thirty-five minutes.

One of Italian opera's most popular works, Un Ballo in Maschera combines Verdi's thrilling score with vivid characters who grapple with life, love, betrayal and death, the consequences of a love triangle revealed. Conspirators want the monarch dead — and suspected adultery plays right into their murderous plans. The king is in love with his best friend's wife — and she's in love with him. Desperate to extinguish her ardor, she turns to a sorceress for help — but too late: the secret's out and a devastated husband takes his revenge. With Un Ballo in Maschera Verdi is at the peak of his musical and dramatic genius as he delves deeply into the psyches of three people who love, yet destroy, each other. Stirring choruses, melodies that run the gamut from elegance to ferocity, and a Verdian cast for the ages make Un Ballo in Maschera a memorable musical experience.

Tenor Piotr Beczala sings King Gustavo for the first time at the Met in his inaugural collaboration with Music Director James Levine.

THE CAST
Gustavo III: Piotr Beczala
Amelia: Sondra Radvanovsky
Ulrica Arvidsson: Dolora Zajick
Oscar: Heidi Stober
Count Anckarstrom: Dimitri Hvorostovsky