Southern Arizona U.S. Rep. Raúl Grijalva is "painfully optimistic" about accomplishing some of his policy goals in the next congressional session.
Responding to the top congressional discussion of the past few weeks, he said he is pleased with President Barack Obama's executive actions on immigration, despite criticism and lawsuits that Obama overreached in the action.
"It's what many of us have been asking and pressuring for. It was brave, it was bold, it came at an urgent time," Grijalva said.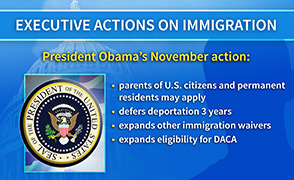 "I think it's a necessary prod for Congress to really do something about it, not just to talk" he added.
He called the wait for immigration reform "perpetual," noting it hasn't happened in the 12 years he has represented a border district. Both parties are to blame for lack of action, he said.
Obama's action allows parents of U.S. citizens and permanent legal residents to apply for deferred deportation status. It was an appropriate move, Grijalva said.
"It is a very narrowly, legally defensible, constitutionally defensible executive order," he said. "What the president did was smart, very shrewd politically in a way, but also very brave."
But it isn't enough, he said.
"What the president did does not negate the need for a legislative fix," Grijalva said.
Instead, he would like to see Congress pass more reforms, including finding a way for low-skilled workforce permits, to allow farmworkers, day laborers and those who clean homes and businesses to legally work in the United States.
It has been more than 500 days since the U.S. Senate approved a comprehensive immigration reform bill, and Grijalva said the House should have voted on it in that time.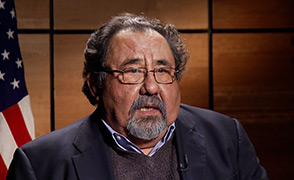 U.S. Rep. Raúl Grijalva during an interview December 2014 for Metro Week.

AZPM Staff
Leadership Role
Grijalva will serve as co-chairman of the Progressive Caucus, the liberal arm of the Democratic Party, and in that role, he wants to push the party to define its stances.
"We felt that during this last election that there wasn't a serious economic agenda that the Democrats were putting forward," he said.
His priorities include reducing financial insecurity, raising the minimum wage to $15 an hour, and reducing wage inequality.
"We didn't address that very important issue of: what's the economic agenda that America has to have?" he said.
He will also serve as ranking minority member on the House Natural Resources Committee. In that role, he said Democrats have to "get our voice back."
He wants to protect the Environmental Protection Agency from the state Republican Party agenda to reduce regulations.
"We're going to be that first line of defense for that legislation that has been so good to the American people," he said.
One way to do that, he said, is to propose alternative legislation, not just vote down Republican proposals.
"I think we can have great influence and be good advocates and when necessary push back in a very intelligent way," he said.
The message from voters in the 2014 election: get something done, Grijalva said.
"We're not going to agree on everything, nor should we. It's a democracy," but he said there is more room for the political parties to work together.