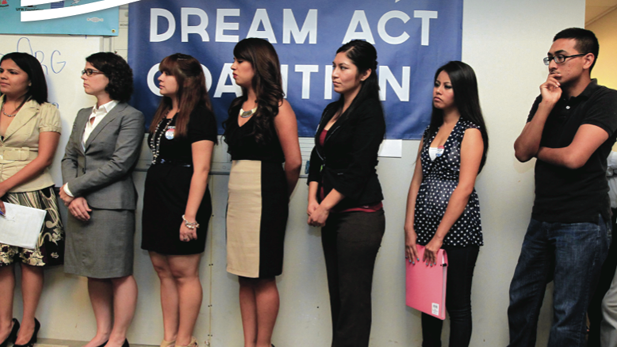 Arizona applicants for Deferred Action for Deportation, in September 2012.

Center for American Progress
Arizona must allow young immigrants known as "Dreamers" the privilege of applying for driver's licenses starting Monday, a federal judge in Phoenix ordered Thursday.
The ruling came after U.S. Supreme Court Justice Anthony Kennedy Wednesday denied a request by Gov Jan Brewer to block the issuance of licenses. The 9th Circuit Court of Appeals had earlier ordered it, but Brewer wants it on hold until the whole Supreme Court can consider the case.
"Dreamers" are young adults to whom President Barack Obama granted temporary deferral from deportation two years ago in an executive action. The same day as his action, Brewer issued an order barring them from obtaining driver's licenses.
She has argued that it is a matter of states' rights and that Obama's action does not give them legal status.
In a statement Thursday, Brewer called the order to issue licenses "outrageous" and said she has instructed her legal team to pursue a full Supreme Court hearing.
The young immigrants are called Dreamers after the proposed DREAM Act, which would give legal status to those brought to the country illegally as children.