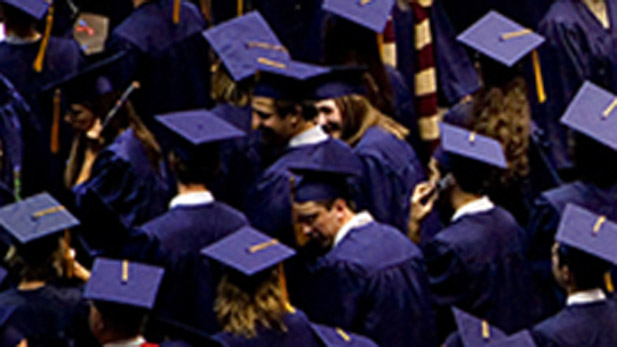 AZPM
Listen:
About 1,800 undergraduates and 800 graduate students received degrees from the University of Arizona over the weekend.
Kasey Urquidez, dean of undergraduate admissions, said their educations were not limited to the classroom.
"They've done internships and done things out there in the real world to be prepared to move onto their career or graduate and professional schools," she said.
This is the first December that the UA has not held a university-wide commencement ceremony, but that doesn't mean graduates when unrecognized.
"All colleges and the Honors College included in that all have their convocation ceremonies," Urquidez said. "The students wear their cap and gown, really have a more personal experience and be recognized individually in front of their family and friends."
December graduates can take part in the spring semester university-wide commencement next May.