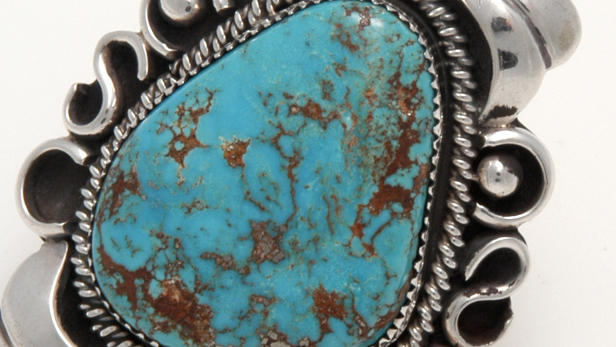 Arizona State Museum
Listen:
The cost of turquoise has jumped in recent years, and that means Navajo artists and other silversmiths might be raising their jewelry prices.
The Southwestern United States is home to several turquoise mines typically found next to copper mines. Turquoise is formed when copper and aluminum weatherize and oxidize. But many mines in the U.S. have closed because of stricter mining regulations and chemical copper mining techniques.
"So the supply of natural good Southwestern turquoise is not what it was in the '60s and '70s," said Jonathan Day, a turquoise artisan with a studio in Flagstaff.
Day said just three years ago, he could buy a type of sky blue Arizona turquoise called Sleeping Beauty for $200 a pound. Today that same stone costs $2,000 a pound, Day said.
Demand for good turquoise is especially high in China, he said.
"Chinese consume a lot of turquoise," Day said. "And there's also a really big upper middle class in China now, and they want really good turquoise."