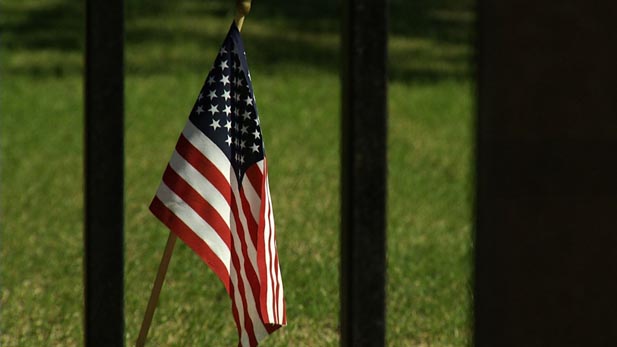 AZPM
Listen:
Tucson Veterans Helping Veterans will host its bi-annual "Stand Down" event this weekend, helping other veterans who are without shelter.
Homeless veterans from around the area are asked to check in any time after 10 a.m. Friday at the Southern Arizona VA Health Care System. They will then be transported to a hotel where they will be put up for the weekend.
On Saturday, they will be given access free haircuts, clothes, medical care, housing options, employment support and help with food stamps, Veterans Administration and Social Security benefits.
Pets of homeless veterans will also be taken care of for the weekend. The Humane Society of Southern Arizona will offer free grooming, vaccinations, licensing, spay and neuter services, and goods like leashes, collars and pet food.
Event organizers say it's important to help keep veterans from becoming homeless since recent generations of veterans saw combat in Iraq and Afghanistan.
"Usually what you see is 10 years after any sort of a major conflict, that's when our homeless veterans starting to hit the streets," said Bruce Hamilton of Tucson Veterans Serving Veterans "That's when they've run out of family, sofa-hopping and things like that. And now they have a serious issue that now they're on the streets on their own."
Hamilton said Tucson Veterans Helping Veterans expects to provide lodging and assistance to up to 80 veterans this weekend.
The event draws its name from a military Stand Down, in which soldiers are allowed to leave the combat zone and spend a few days resting and recuperating before returning to fighting.