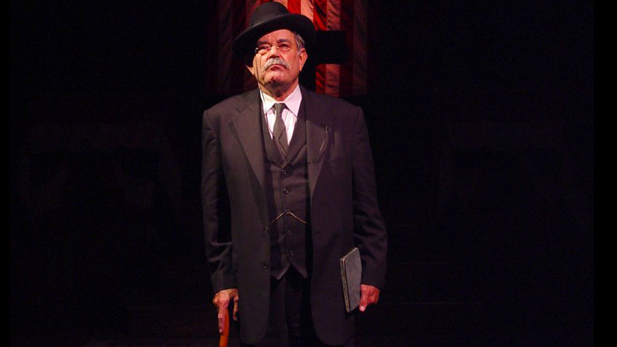 Laurence Luckinbill's more than five decade career on stage and screen began almost by accident. Luckinbill says he auditioned for a play on a whim - while he was otherwise busy flunking his pre-med courses at the University of Arkansas.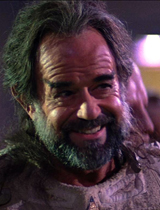 Laurence Luckinbill as Sybok, brother of Spock, in "Star Trek V: The Final Frontier" (1989)
Luckinbill eventually graduated -- but it was to the plays of Arthur Miller and William Shakespeare, and a steady succession of demanding roles for film and television.
Often playing men older than his true age, Luckinbill received critical acclaim in 1987 for his TV movie portrayal of President Lyndon Baines Johnson confronting his conscience over Vietnam.
Now at age 80, Luckinbill acts, writes, produces projects that appeal to him, and enjoys family life with Lucie Arnaz, to whom he's been married and in his words "very much in love with" since 1980.
Laurence Luckinbill is visiting Tucson this weekend a a guest of The Invisible Theatre, in his original one-man show Teddy Tonight!. Mark McLemore asked him about his inspiration for creating the play...
Listen:
The Invisible Theatre presents Laurence Luckinbill in "Teddy Tonight!" this Saturday and Sunday at The Berger Performing Arts Center.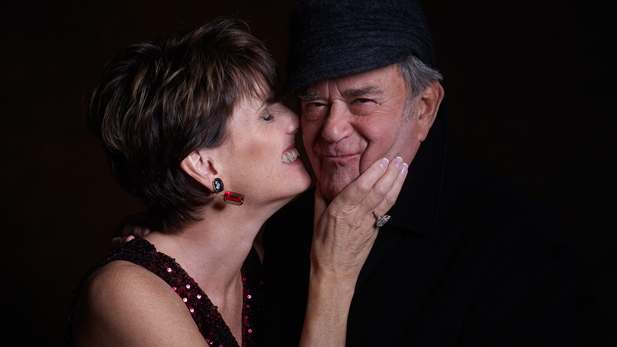 Lucie Arnaz teases Laurence Luckinbill, her husband and frequent creative partner since 1980.