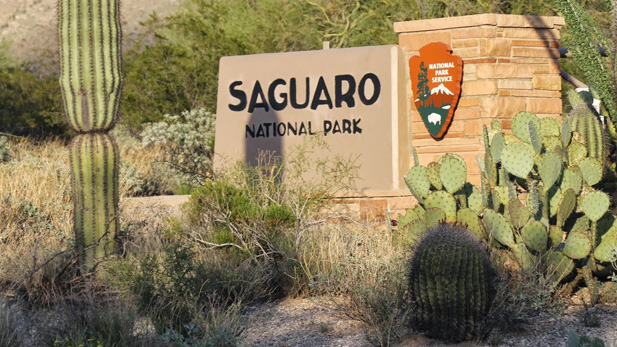 Saguaro National Park East entrance.

AZPM Staff
Saguaro National Park in Tucson is proposing increased fees for users.
Under the proposal, annual passes would increase from $25 to $35 and back-country camping fees would go from $6 to $8 per site, per night.
Daily entrance fees of $10 and interagency agreements, such as the Golden Eagle passes, would not change.
Park public information officer Andy Fisher said the National Park Service authorized the potential fee increases, and the park chose not to include the daily entrance fees.
"We were given the opportunity to consider that, and in talking to some of our visitors and thinking about our local public and some of the support we get from Tucson, it was not one that we felt we as a park could support at this time," Fisher said.
Fisher said federal parks that bring in less than $500,000 a year in fees get to keep the funds they raise, including Saguaro, which brings in no more than $450,000.
"And that goes to assist with visitor services so things like trail repair or the new exhibit collection that's recently been installed in the Rincon Mountain visitors center," Fisher said.
The park is seeking public comments about the proposal until Feb. 11, and if changes are approved, they will go into effect June 1.
Saguaro National Park has two areas, the Rincon Mountain District east of Tucson and the Tucson Mountain District which is west of the city.