Listen:
The University of Arizona has received a $20 million gift to fund faculty, students and programs in the School of Music, UA President Ann Weaver Hart announced Wednesday.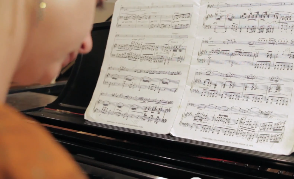 In an email to the UA community, Hart said Alan and Daveen Fox, longtime supporters of the school, made the gift in memory of Alan's father, Fred Fox, a musician and teacher. Alan Fox is president of ACF Property Management, a commercial real estate company in Studio City, Calif.
The gift "ensures the continued excellence of the entire School of Music," Hart said in her email.
She proposed to the UA Faculty Senate that the school be renamed the Fred Fox School of Music.
It is the second $20 million gift the UA has received in a month. In December, Scottsdale businessman Richard F. Caris donated that amount to the UA astronomy department to help build the Giant Magellan Telescope Project. The Stewart Observatory Mirror Lab on campus is being renamed for Caris.