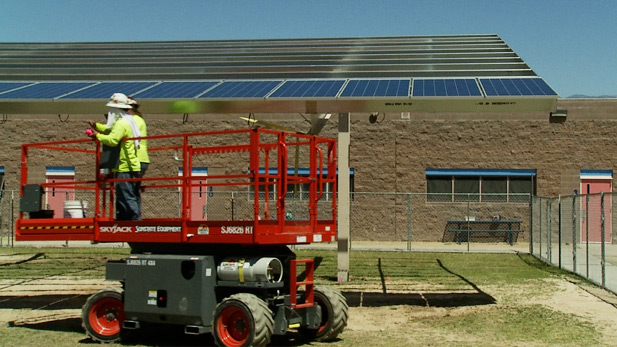 Crew installing solar panels at Tucson's Soleng Tom Elementary School in April 2014.

AZPM Staff
Listen:
Arizona ranked No. 3 last year in the number of jobs in the solar energy industry, the nonprofit Solar Foundation reported Monday.
The industry employed 9,170 Arizonans in 2014. The only states with more employees were California, with 54,690, and Massachusetts, with 9,400.
Arizona added 612 jobs in solar last year, a 7.2 percent growth rate.
Overall job growth in the state in 2014 was 2.6 percent.
An interactive map of The Solar Foundation's study can be found here.