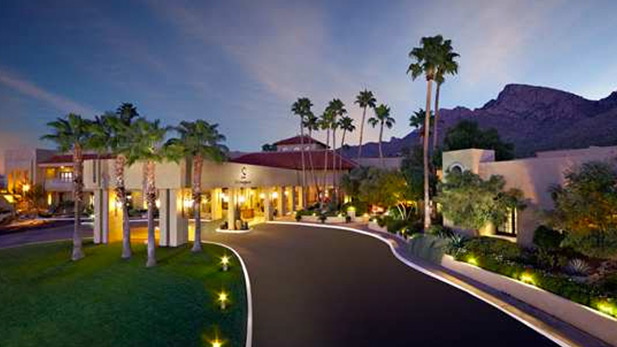 El Conquistador Resort and Golf Course in Oro Valley, north of Tucson.

El Conquistador Resort and Golf Course
A group calling itself Oro Valley Citizens for Open Government filed the necessary signatures to recall Joe Hornat, Lou Waters, and Mary Snider.
The group's chairman, Ryan Hartung, filed three separate petitions for recall, one for each council member. Hartung said each petition had more than 3,000 signatures. The recall of a town council member requires 2,193 valid signatures on a petition.
Hornat, Waters, Snider and Mayor Satish Hiremath were the four votes in favor of the Town of Oro Valley purchasing El Conquistador Country Club from HSL Properties for $1 million.
The idea of purchasing the property first appears in town council meeting minutes on December 3, 2014, and was voted on at the next meeting December 17.
"Normally a decision like this would take two or three months," Hartung said. "[The Council] would have public forums where people would express their views for or against it, but they pushed it through pretty quickly."
Public meetings to discuss the acquisition then took place in February, and a $1 million purchase agreement between Oro Valley and HSL was announced on April 24.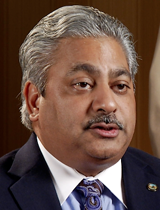 Satish Hiremath, mayor of Oro Valley. (PHOTO: AZPM)
The two sides hope to finalize the deal by May 1.
Hartung said the group is also gathering signatures to recall on Mayor Hiremath, and that they hope to have those signatures gathered in time to include the issue in the next election.
That would require the group gather 2,765 signatures by June.
The Oro Valley Town Clerk's Office has 10 days to process the petitions to recall the council members and count the signatures.
Pima County will then have 60 days to verify the signatures on the petition are valid.
Oro Valley's sales tax went up from 8.1 percent to 8.6 percent on March 1. The new revenue will pay for the ongoing maintenance and operations of the community center.
A different citizen's group, Tee'd Off Over Tax Hikes in Oro Valley, filed a petition earlier this year to stop the purchase of El Conquistador Country Club and the associated tax. That effort was halted by a misplaced serial number on the petition paper work.