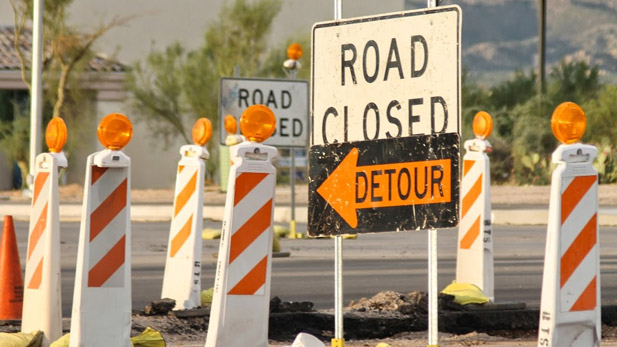 AZPM Staff
Listen:
Arizona earned a C grade on a report card rating the infrastructure of the state, including bridges, airports, roads and water systems.
That's better than the national average of D, and some Tucson-area projects contributed to the positive side of the score, said Mike Worlton, chairman of the infrastructure report card committee. The committee comprises public works officials, and planners, he said.
"What the report card does is it provides context to how our infrastructure's doing in relation to a structured grading outline that we have," he said.
In Tucson, the new streetcar line and new sewer treatment facility at Roger Road help support the stance that some infrastructure is improving, Worlton said.
"So there's some really good things happening in Tucson, and I think that should be acknowledged," he said "At the same time, Pima County is playing catch up in some respects as to infrastructure, things that should have been addressed in the condition and capacity of roadway, and that's not uncommon for the state."
The report is meant to get the attention of the public and lawmakers. The public works officials who wrote it want lawmakers to put more money toward improving the state's infrastructure, and they want the public to encourage that, or support voter-initiated efforts to do the same, Worlton said.
Arizona's C grade is the average of grades for each area evaluated in the report card.
The various areas of infrastructure were graded individually:
Aviation (B-)

Bridges (B)

Dams (C-)
Drinking water (C-)

Levees (C-)
Rail (C+)
Roads (D+)

Transit (C+)
Wastewater (C)

Read the report here.