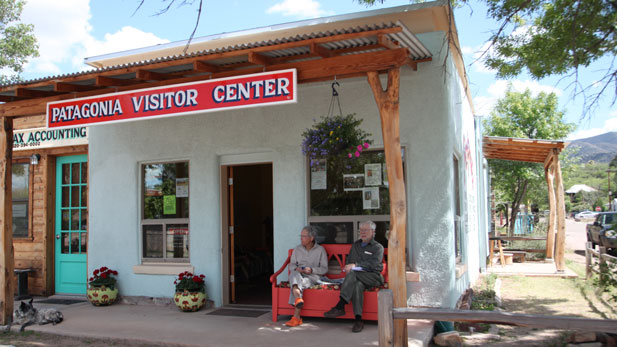 The Patagonia Visitor Center opened in March 2015 and has seen hundreds of tourists and local visitors.

Tony Paniagua, AZPM
The town of Patagonia has opened a visitor center that locals say is helping build tourism and the economy in the small Santa Cruz County community.
The Patagonia Regional Information Center opened in March on the town's main thoroughfare to assist tourists and encourage more visitors in Patagonia, Sonoita and Elgin.
Anne Katzenbach, editor of the Patagonia Regional Times, volunteers at the center, which she said is a reincarnation of previous operations, but in a better location.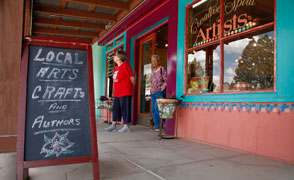 Many of the visitors to Patagonia enjoy a collection of art galleries, restaurants and other destinations.

Steve Riggs, AZPM
"There has been a visitor's center in Patagonia over the years. It kind of moves around," she said. "It was in the bookstore when I first moved here, and then the woman that owned the bookstore retired and it moved to one of the galleries and that gallery was open two days a week, and it was on a quiet side of town," Katzenbach said.
Since the new designated center opened, Katzenbach said hundreds of people have stopped in for information about the region and its recreational options.
Most visitors to the area are from Arizona and nearby states. Yet, Patagonia draws people from as far away as Alaska, Europe and South America for birding, biking and the arts.
The Patagonia Regional Information Center is supported by a cooperative effort that includes the Patagonia Area Business Association, the Patagonia Regional Times and other groups and volunteers.