When you think of Gila Bend, the first thing to come to your mind may not be shrimp, but the town is actually home to the only known shrimp farm in Arizona.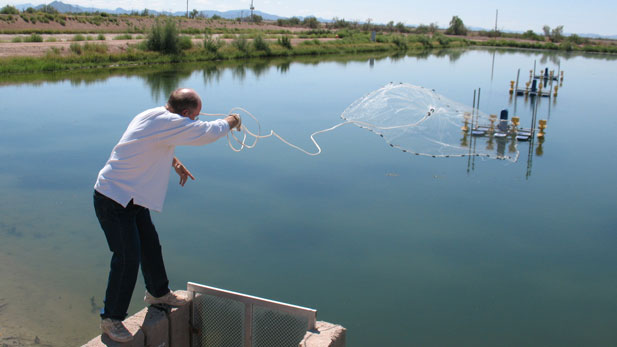 Shrimp Farm Manager Craig Collins tosses the net to get some live shrimp to show off
Officials at Desert Sweet Shrimp say their farm virtually has eliminated the pollution problems now associated worldwide with thousands of coastal shrimp farms, which often must rely on contaminated ocean water in their growing cycle.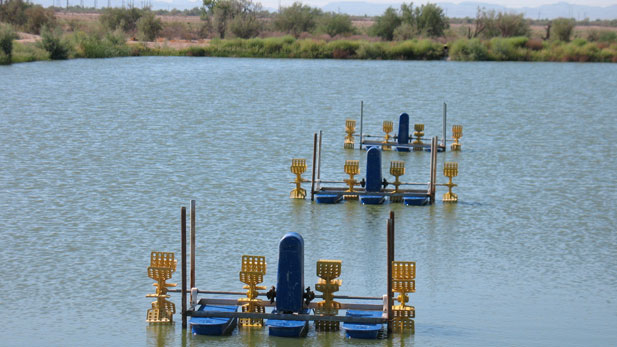 Shrimp pond aerators help produce oxygen
Grown in a controlled atmosphere of fresh-running well water, the shrimp live in the best of conditions before being pulled from the water and sent to different locations around the world.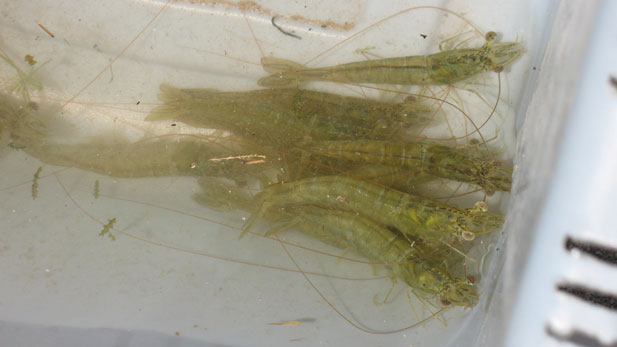 Freshly-caught shrimp in a tub
You can find out more about the shrimp farm and even get some recipes at desertsweetshrimp.com.