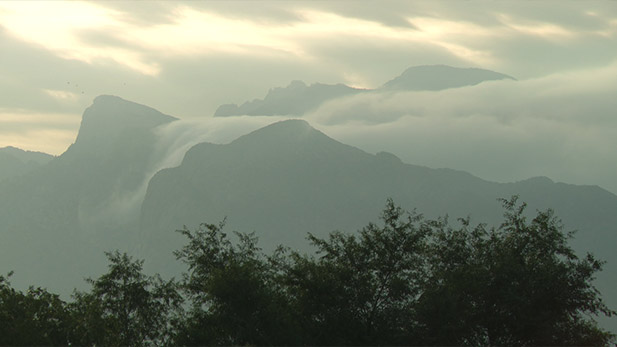 Clouds build up over the Catalina Mountains.

AZPM Staff
Listen:
Southern's Arizona's steamy summer temperatures are tough on many of its human residents, but various animals depend on the moisture and ensuing greener habitats to produce a new generation for their species.
Many native inhabitants come out to explore their surroundings and seek a mate for reproduction.
The list of critters that are active in the hot and humid months includes birds, millipedes, centipedes, vinegaroons, tarantulas, tortoises and toads.
Listen:
Plants and trees also flourish, producing flowers or insects for birds and other predators.
Sandy Reith is an environmental educator with Pima County's Natural Resources, Parks and Recreation Department.
"When the monsoon arrive, toads that have spent most of their time underground emerge to the surface and they all gather at temporary pools that form during summer rains," Reith said.
"This is their one chance in a year to mate, reproduce and also feed. They feed on insects when they're active during the monsoon so this is their one chance so many of them gather together and so they can make a loud ruckus when they're all calling."
And while tortoises don't make a ruckus, they also often breed during the summer, according to Renée Lizotte, a keeper in herpetology at the Arizona-Sonora Desert Museum.
If the female allows the male to mate with her, the babies are born when there is usually abundant food and cover for them.
"She'll lay her eggs within a few weeks of mating and usually by the end of June they're laying their eggs and then the baby tortoises will emerge at the end of the monsoon season so right around the end of August early September is when we're going to start seeing those baby tortoises come up," Lizotte said.
Scientists say the monsoon is a terrific time for exploring our region as long as visitors pay close attention to their surroundings and the weather, and respect nature's resources.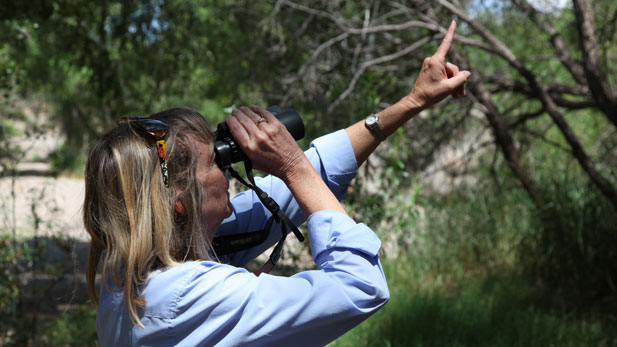 Sandy Reith is an environmental educator with Pima County who encourages residents to explore the outdoors and learn about its nature.

Tony Paniagua, AZPM