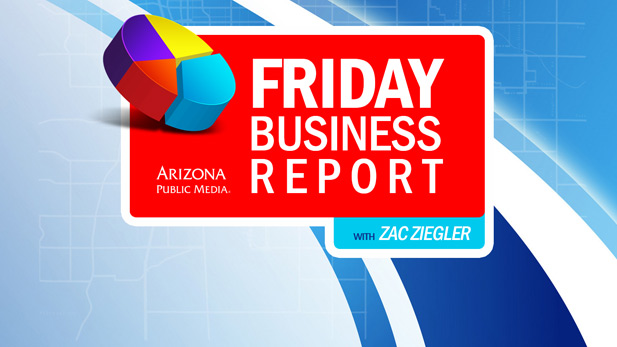 Listen:
The Friday Business Report with AZPM's Zac Ziegler and Inside Tucson Business Editor David Rupkalvis discuss the recent uptick in Tucson's tourism industry.
On this edition, AES Energy Storage recently paid a visit to Tucson to pitch its idea for a power storage facility that would use batteries to store power. Tucson Electric Power recently put out a request for proposals on the matter power storage.
Also, The Tucson/Lazydays Kampground of America & RV Park has announced it is going solar, and placing the panels on 30-foot tall installations so recreational vehicles can park under them. Zac and David discuss how using solar panels to make covered parking is on the rise for businesses around town.