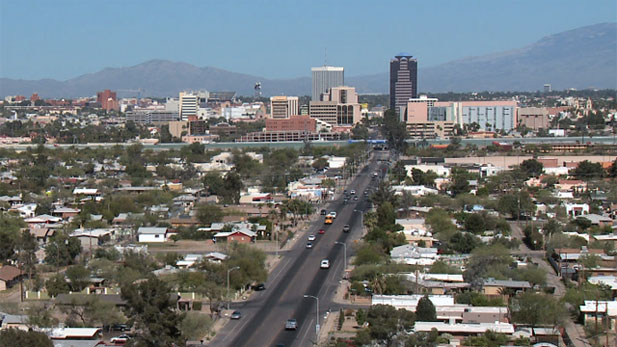 (PHOTO: AZPM)
Listen:
Numbers from real estate data company RealtyTrac show 4,869 Tucson-area homes were sold in the first four months of 2015.
It's been more than 10 years since that many homes sold by April, dating to the days before the housing bubble burst.
That came as a surprise to analysts at RealtyTrac. Tucson has seen a dip in institutional investors and all-cash buyers in recent months, a phenomenon that can often cause a minor dip.
"But what we're seeing is the first-time buyers and other traditional homebuyers are stepping in and picking up the slack," said RealtyTrac Vice President Daren Blomquist. "That's why we're seeing this strong demand still and strong number of sales."
Another phenomenon of high home sales is lower inventory of homes for sale. Recent statistics from the Tucson Association of Realtors show the number of homes for sale in Tucson is at a nearly two-year low.
And high purchaser interest and low inventory can ultimately result in rising home values.
RealtyTrac data also show home values are improving.
For the first time since the housing bubble burst, Tucson homeowners on average are selling their homes for more than they paid.
The average price paid for a home in Tucson so far in 2015 is 3 percent higher than it was the previous time it sold.