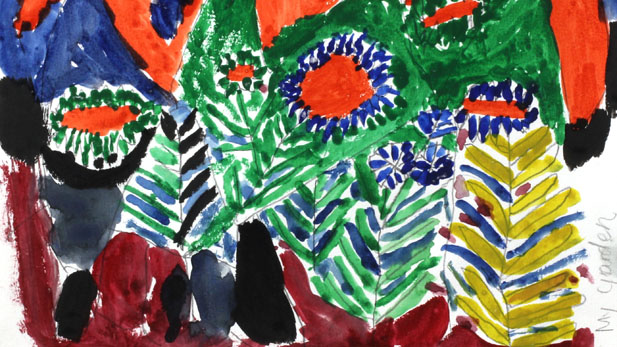 Bhutan Garden by Tek, artist in "Museum as Sanctuary: Perspectives of Resilience".

(c) Owl & Panther: A Project of The Hopi Foundation
Plaster Hands Installation in "Museum as Sanctuary: Perspectives of Resilience". (PHOTO: (c) Owl & Panther: A Project of The Hopi Foundation)
People often say that despite its size, Tucson can feel like a small town. A current exhibit at the Tucson Museum of Art makes the case for our city as a global village.
The Owl and Panther Project was established in 1995 by The Hopi Foundation. It's an expressive arts program for refugee families relocated to Tucson whose lives have been impacted by trauma, imprisonment, and torture.
The goal is to provide sanctuary, and a creative space where people of all ages can share art from their homelands, or learn new forms of expression.
From children to seniors, their work - including paintings, fabric designs, sculpture, poetry and more - fills the lower gallery at the Tucson Museum of Art. Each element in the exhibit tells personal stories about loss, discovery, and journeys of the heart...

Listen:
Museum as Sanctuary: Perspectives of Resilience will be on display at the Tucson Museum of Art through January, in recognition of The Owl and Panther Project's 20th anniversary.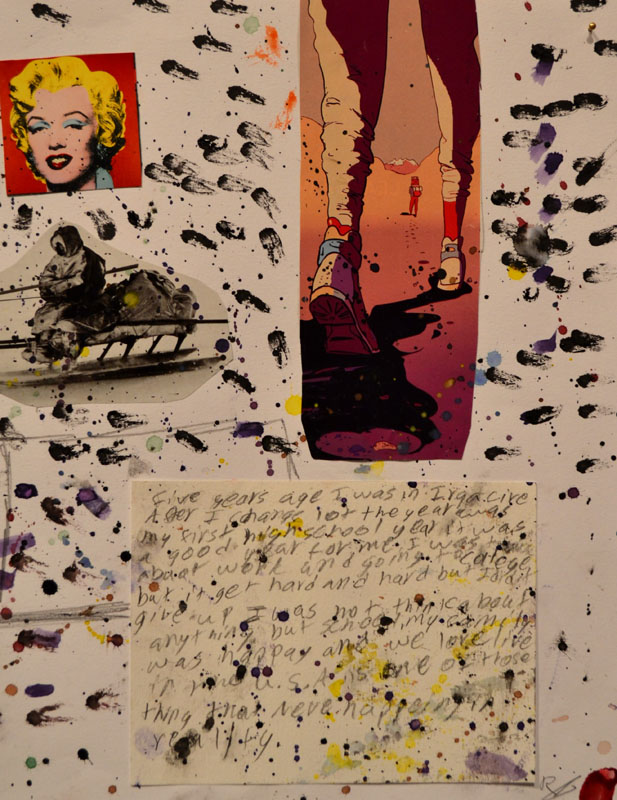 Rasoul, The New World & Our Greatest Journey, 2015, magazine clippings, watercolor, and acrylic on paper