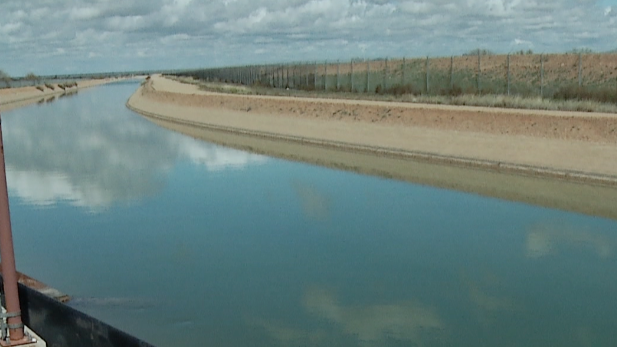 The Central Arizona project canal, north of Tucson.

AZPM
By Andrew Bernier, Arizona Science Desk
Water contamination from an abandoned Colorado gold mine is not expected to affect water supplies for Phoenix and Tucson.
Heavy metals such as arsenic and lead are in the estimated 3 million gallons of contamination that entered the Animas River, which flows into the San Juan River and then the Colorado River at Lake Powell.
While 3 million gallons equates to about 9 acre-feet, Lake Powell is at about 12 million acre-feet, not enough to affect the reservoir, said Brian Henning, with the Central Arizona Project.
The CAP draws Colorado River water for Phoenix, Tucson and agricultural use.
"There's really a low risk of impact to Lake Mead and even downstream in the Colorado system and affecting CAP's water supply," Henning said. "The dilution factor is so enormous it would render virtually most of the contaminants undetectable."
Henning said sediment in the lake and river systems will also absorb some of the contaminants.
Environmental Protection Agency data collected within 24 hours of the spill showed contaminant levels dropped by 50 percent at 10 miles downstream. Lake Powell is another 250 miles downstream.
The Arizona Science Desk is a collaboration of public broadcasting entities in the state, including Arizona Public Media.