The Road to Mount Lemmon: A Father; A Family, and the Making of Summerhaven is the title of a new book published by UA Press.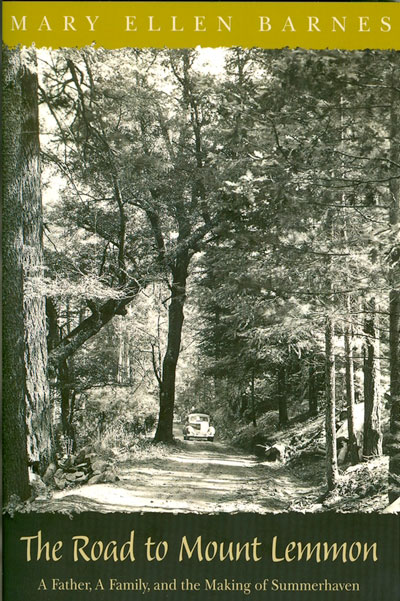 It's a memoir of the Catalina Mountains told by the daughter of one of the pioneers in the life and development of Mount Lemmon's communities. Mary Ellen Barnes is the author of this intimate account of a mountain community told over the course of nearly 60 years. This is an insightful story that few people have shared, but anyone that has spent any time in the shadow of this sky island will appreciate. Producer Luis Carrión introduces us to author Mary Ellen Barnes.
Additional Info:
Celebrate the publication of The Road to Mount Lemmon, Sunday, May 24 at 2:30 p.m."
Meet the author at the Mount Lemmon Community Center.