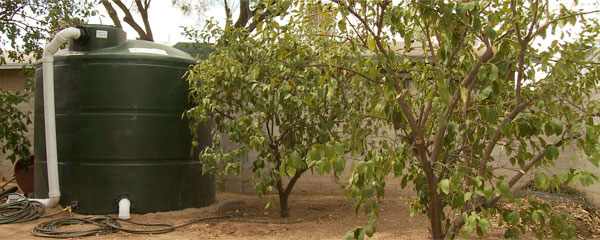 While many segments of the economy are hurting around the nation, some businesses in Tucson are growing and they're helping the environment in the process. Companies that install water harvesting systems are staying very busy during the monsoon as more and more Tucsonans try to harvest rain water, a free natural resource they can collect, save and use at a later time.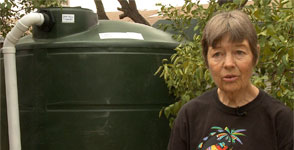 For Tucson resident Pat Rigg, the expense is well worth the effort. The local grandmother is in her 70s but she spent thousands of dollars on solar panels and a rainwater harvesting system. She sees it as an investment to help the environment, her community and future generations. Her water cistern was installed by Technicians for Sustainability which is busy on residential and commercial properties.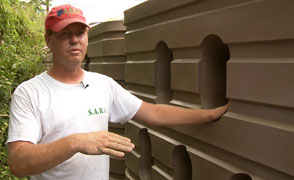 Jason McHoln at Southern Arizona Rain Gutters, Inc. says his company is also flooded with phone calls from interested clients. The company is setting one to three units per day during the monsoon compared to maybe one per day the rest of the year. In one particular house with a 15-hundred square foot rooftop, McHolm says a couple of inches of rain can fill four tanks at 620 gallons each.
Supporters of these systems say they are essential if communities in the Southwest want to continue to be sustainable and grow even more as the demand and pressure on water continues to increase.