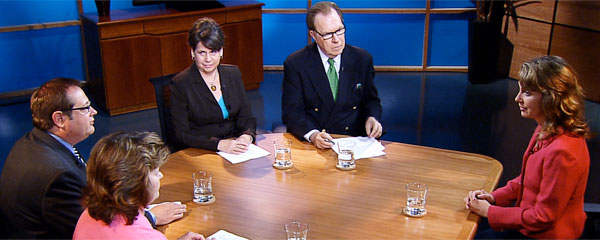 District 8 Democratic Congresswoman Gabrielle Giffords takes questions from the Friday Roundtable panel of journalists.
Joining Bill Buckmaster this week are Jane See White of the Arizona Daily Star, Jim Nintzel of the Tucson Weekly and Linda Valdez of the Arizona Republic.
Topics include health care, stimulus funds and border issues.