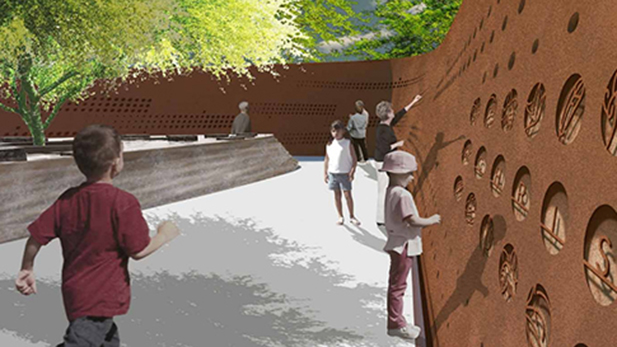 The memorial wall will be cut with symbols to remember victims, survivors, first responders and the community.

Chee Salette Competition Proposal
Listen:
A final public forum for the Presidio Park master plan, including Tucson's Jan. 8 Memorial, will be held Saturday.
Tucsonans have one more chance to give input in the design and programming of the memorial planned for downtown next to the Old County Courthouse.
A consultant for the project said the Jan. 8 Memorial Foundation and the architects want to hear from people on a wide range of issues involving the memorial, including refining the concept design, materials to be used and landscaping.
The forum will be 10 a.m. to noon at Tucson Fire Department headquarters, 300 S. Fire Central Place, downtown just off Cushing Street.
Go to the foundation's website for further information.