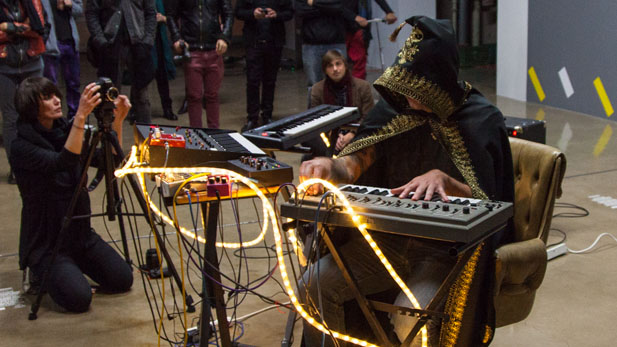 Andrew Brown
On Tuesday, November 17th, The Museum of Contemporary Art in downtown Tucson held a unique exhibition where the art filled every space in the building - and even spilled outside.
To some, it may have sounded like noise, but to others it was an engaging live experience for more than just their ears. Andrew Brown was there...
Listen:
Sound + Noise featured sound creations from Nick Kelso (aka Young Trucker), Eric Schlappi, R. Ariel, Ryan Chavira and Altrice.
Andrew Brown also spoke to attendee Smith Darby, and organizer Christian Ramirez of MOCA.
Listen to the entire performances by Eric Schlappi, Ryan Chavira, and Young Trucker from of Sound + Noise.