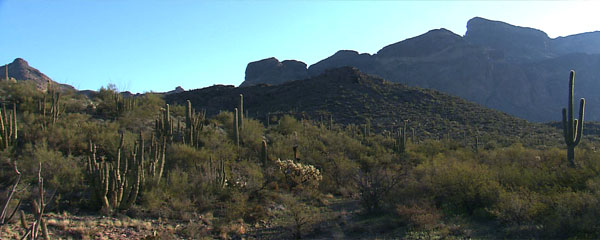 Organ Pipe Cactus National Monument is located along the U.S./Mexico Border, west of Tucson and it's an environment that embodies the life and landscape of the Sonoran Desert.
In this desert wilderness, you may drive a lonely road, hike a backcountry trail, camp beneath a clear desert sky, marvel at magnificent cactus, or soak in the warmth and beauty of the Southwest. It's also an environment that has been home to many different people throughout history.
This segment. produced by Luis Carrión, explores the connection between the people of the desert and federally-protected Organ Pipe Cactus National Monument. We also see how today's border dynamics are influencing this northernmost domain of the organ pipe cactus.