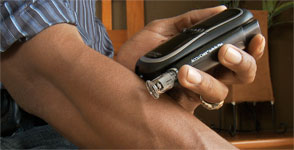 Diabetes affects 8 percent of people in the United States, costing Americans $174 billion a year. While doctors say there is no cure for the illness, some diabetics have discovered a way to stay off their insulin---permanently. It's all about what they eat. Laura Markowitz brings us this report.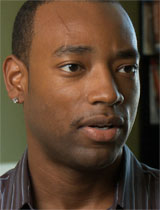 When Kirt Tyson was 24 years old, he was diagnosed with Type 1 diabetes. His doctors told him that he would have to inject himself with insulin every day for the rest of his life. But Tyson discovered a cure for his diabetes in Patagonia Arizona, at the Tree of Life Rejuvenation Center. After only three days of eating the Center's all-vegan, raw food diet, Tyson's blood sugar was back in the normal range. That was three years ago. Tyson has been off insulin ever since.
Dr. Gabriel Cousens, founder of the Tree of Life, a raw food retreat center, describes the biochemistry behind the Raw Food Diet and the startling results he has seen with Type 1 and Type 2 diabetics who adhere to the strict regimen.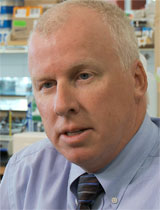 Dr. Craig Stump, director of the University of Arizona's Diabetes Research Center weighs in with his opinion about the potential for raw food to cure what is still considered an incurable disease.










Watch Video of Story:
Tree of Life Rejuvenation Center in Patagonia, AZ
University of Arizona's Diabetes Research Center