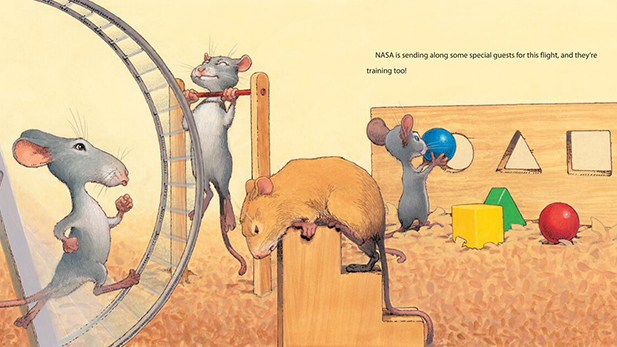 Pages from Mark Kelly's Mousetronaut.

Simon & Schuster Children's Publishing
Listen:
In early December, a cargo ship arrived at the International Space Station. Inside was the usual compliment of supplies and experiments, but also a handful of children's books including Mousetronaut and Mousetronaut Goes to Mars by retired astronaut and Tucson resident Mark Kelly.
The books are part of the Story Time From Space project which has astronauts in space read space-related kids books on video. Program founder Patricia Tribe said it was first tested on the final Space Shuttle mission.

"We sent those books up electronically, so we pilot tested the idea with those astronauts reading something electronically," Tribe said.
Something was missing. So now actual books are sent to the astronauts to read. The kids can read along while the astronauts turn the pages and show the pictures.
Mark Kelly was thrilled to send the two Mousetronaut books to the space station. Especially since his twin brother Scott may read the books before he comes back to Earth in the spring.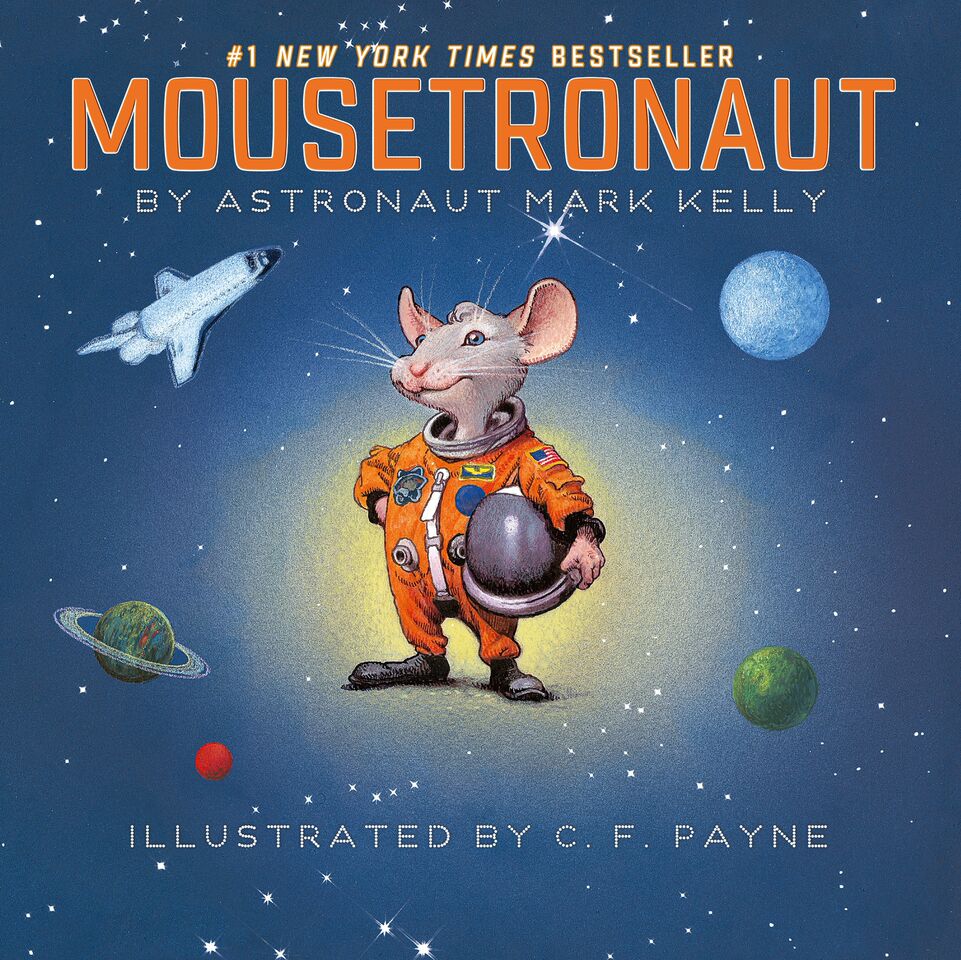 VIEW LARGER
Simon & Schuster Children's Publishing
"Part of the reason I wrote it is to get kids excited about space, but also about math and science," Kelly said.
Math and science education is the entire reason the Story Time From Space program began, Tribe said. In addition to reading stories the program also has something for older children.
"We are sending up science experiments that tie into the content of those children's books. And the astronauts will conduct those experiments and videotape those as well and send those back down to us," said Tribe.
Kelly said education is why he wrote his books for kids.
"Education is the most important thing we do as a society I think," Kelly said."It has such a direct impact on our economy and on our ability to invent things and to innovate."
Currently, three stories are available on the Story Time website. The Mousetronaut books will appear in the coming months.