StoryCorps was in Tucson from November through December, 2015. Hundreds of Tucsonans had their stories recorded in the mobile recording booth parked at the Reid Park Zoo. Listen to some of those stories as presented on Arizona Spotlight.
Meet the StoryCorps Team
In this video, produced by Sandra Westdahl and Mark McLemore, we introduce you to the people behind the StoryCorps mobile booth.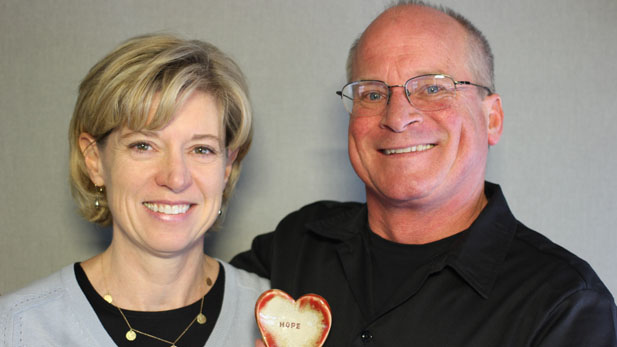 Dr. Sue Taylor and "Passing On" documentary producer Tom Kleespie
Dr. Sue Taylor and Tom Kleespie
The Arizona Public Media documentary Passing On deals with end of life issues and includes stories from the bedsides of dying people. Dr. Sue Taylor helped make this possible. Taylor visited the StoryCorps mobile booth in Tucson to talk with the documentary's producer Tom Kleespie about what it's like to provide comfort to the dying and their families, including one deaththat remains a part of her daily life…
Listen: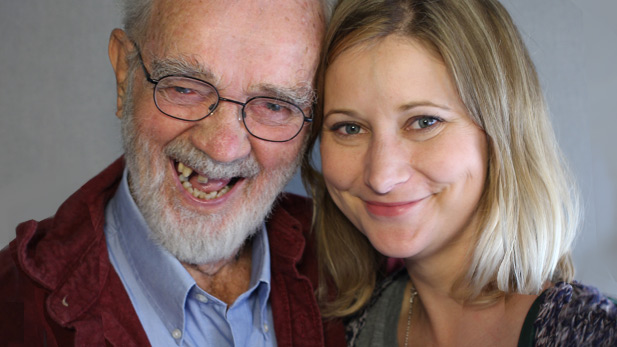 92-year old E. Dale Parris and his granddaughter, Amber Merchant.
Dale and Amber
Avid NPR listener Amber Merchant interviews her 92-year old grandfather E. Dale Parris about his 1944 visit to an island in the Philippines as an amateur "goodwill ambassador", and getting lost at sea on the way back...

Listen:
Listen to Part II: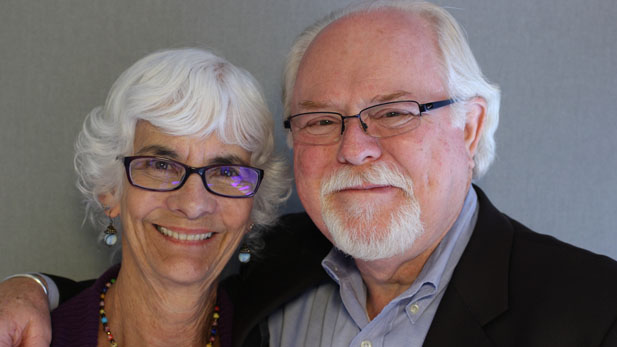 Nancy and Ron Barber first met as teenagers, and consider themselves soulmates.
Ron and Nancy
Most residents of Southern Arizona remember where they were five years ago, on January 8th, 2011, the date of a mass shooting in Tucson that took six lives and wounded 13 others. Former Congressman Ron Barber was one of the survivors, and he and his wife Nancy share a personal conversation about the tragedy, recorded by StoryCorps during its recent visit...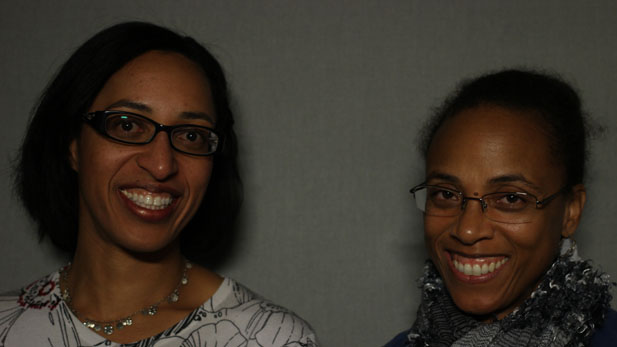 Retina and Charmaine, mothers and friends, shared their story with StoryCorps.
Retina and Charmaine
Retina and Charmaine, two friends who are also mothers, talk frankly and with humor about raising special needs kids, and dealing with the parental responsibilities that no one warns you about...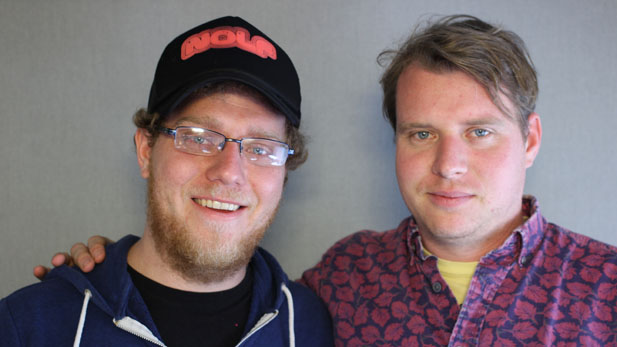 Brothers Eli & Benjamin Schneider grew up with both a mom and a dad who identified as gay, leading to a special kind of family.
Eli and Benjamin
Brothers Eli & Benjamin Schneider share fond memories of growing up in an unconventional family, recorded in the StoryCorps booth in Tucson...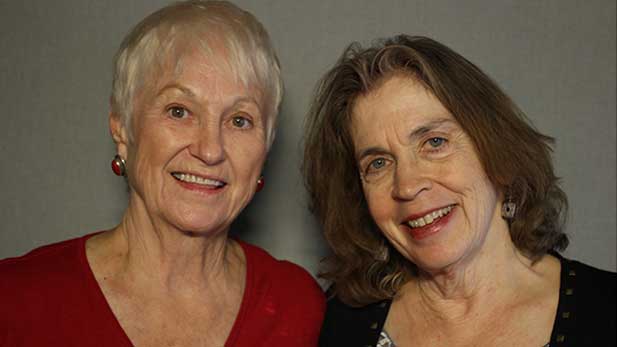 Adventure enthusiast Tee Taylor was interviewed by her friend Katy Estrella in the StoryCorps mobile booth in Tucson.
Tee and Katy
Meet Tee Taylor, a woman who was a skydiving pioneer in the 1960s and is still breaking boundaries today, as interviewed by her neighbor Katy Estrella in the StoryCorps booth in Tucson...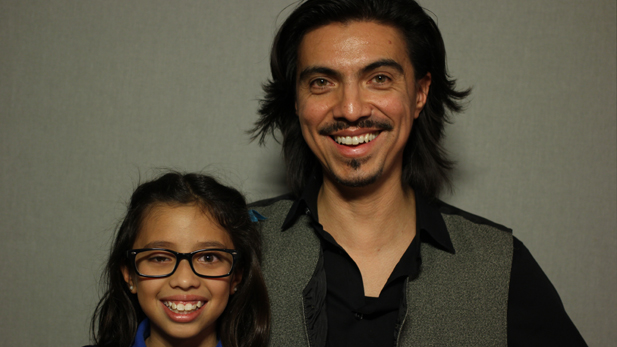 StpryCorps participants Lourdes Carillo and her father Rogelio.
Lourdes and Rogelio
Rogelio Carillo and his 11-year-old daughter Lourdes share some of their earliest, happiest, and saddest memories in a recording made by the StoryCorps team during their current visit to Tucson...


Gulshan and Neelam Sethi shared the story of their marriage with StoryCorps.
Gulshan and Neelam
A talk between Gulshan and Neelam Sethi, Tucsonans from India who are celebrating 46 years of happiness since meeting for their arranged marriage...