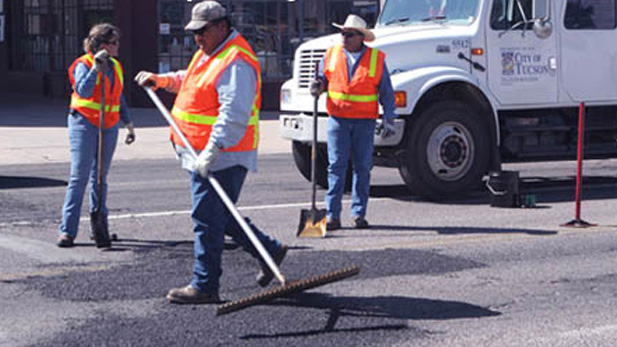 Listen:
Tucsonans consider repairing the city's streets and roads is a top priority, but they are split on using tax increases to pay for repairs, a new poll out Monday revealed.
The poll, commissioned by Mayor Jonathan Rothschild and paid for by business groups, including the Southern Arizona Leadership Council, showed "likely voters" in Tucson listed road repair as the most important issue facing Tucson, with 26 percent of respondents saying so.
Next, at 24 percent, was growth of jobs and the economy, followed by 11 percent saying sales and property taxes are too high.
Fifty-two percent of those polled said they were opposed to a half-cent increase in the city sales tax, which is now 2 percent, and 49 percent agreed with the statement that "taxes are high enough as it is." Thirty-nine percent favored the sales tax increase, and 46 percent said the city needs "more resources" to pay for public safety, roads and parks.
The poll was done by telephone, contacting 500 likely voters. The margin of error was 4.4 percent.
Read complete poll results here

View at Google Docs

|

Download File