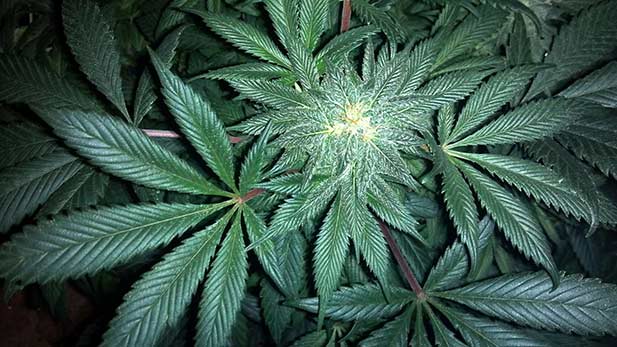 A marijuana plant
Listen:
The Campaign to Regulate Marijuana Like Alcohol raised $1.1 million of the total $9.7 million that went to state-level political campaigns last year, according to a report from the Arizona Center for Investigative Reporting.
The group opposing legalization, Arizonans for Responsible Drug Policy, raised $90,000. Evan Wyloge, who worked on the study, said some chambers of commerce and big political donors have come out against legalization.
"But there just is not the same kind of organized effort for stopping this effort as there is for passing it."
Wyloge said much of the money The Campaign to Regulate Marijuana Like Alcohol raised has been used to hire people to collect the 150,642 needed signatures to put the measure on the November ballot. So far about 180,000 people have signed the petition.
"Which is technically enough to qualify them for the ballot already," he said, "But anytime you gather signatures, there are going to be some bad [ones] in there. That is, people who are actually not registered to vote and thought that they were, or their registration is messed up in some way."
Wyloge said group aims to collect 225,00 signatures and, assuming their effort is successful, money will then go into a statewide communications campaign.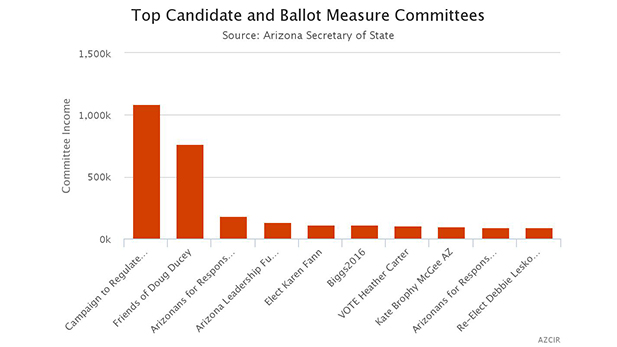 AZCIR
The Washington DC-based Marijuana Policy Project, a pro-legalization group that spearheaded successful campaigns in Washington state and Oregon, contributed more than one-third of the group's 2015 fundraising money.
Wyloge said recent polling shows Arizona voters are pretty evenly divided on legalizing marijuana with the pro campaign having a narrow edge.