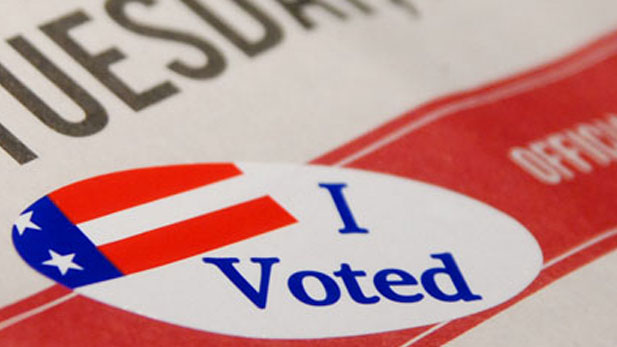 Listen:
Early ballots ruled the day in Pima County for Tuesday's Presidential Preference Election.

"Right now, it appears that we may have 90 percent of the ballots cast in Pima County come through the early voting process," said Brad Nelson, the Pima County elections director.
Not enough ballots are left uncounted to change the outcomes of Tuesday's elections. The counting, though, will continue for days.
Most of the uncounted votes are provisional ballots. Those include ballots cast by voters at the wrong polling place or voters changing parties, but where voting rolls did not reflect the change.
In Pima County, fewer of those ballots were cast on Tuesday than in past years.
"I looked at some of the statistics from that 2008 election. We had 12,000 provisional ballots cast during that election. This time we had 8,300," said Nelson.
In Maricopa County, the big problem was long lines. Reports circulated of voters waiting up to five hours to cast ballots.
The Maricopa County Recorder took the blame. In contrast, Pima County had more than double that with one-third the population.
Officials with Voto Latino won't accuse Maricopa County officials of voter suppression. They did call the wait "taxing."
"This is just a time tax, it is a modern day poll tax," said Mario Carrillo, communications director with Voto Latino.
The reduced number of polling places in the metro Phoenix area can be partially explained by law.
"By statute all counties are to reduce the number of general election polling places they have by half," Nelson said.
State officials are looking into several aspects of the election. The Arizona House Elections Committee will hold a special meeting Monday on the election.

Gov. Doug Ducey called for a change in state law to allow independents to vote in the presidential preference primary. Currently, voters with no party affiliation can vote in every Arizona election except that one.
What happened at polls yesterday was unacceptable. Read my full statement #AZVOTES pic.twitter.com/UqcRMCaQ70

— Doug Ducey (@dougducey) March 23, 2016
Polling place and voting problems aside, those in Arizona political circles continue to marvel at the attention the state got from presidential candidates.
Four campaigned here in the days before the voting. The question becomes, will the national attention last through the general election?
Republican strategist Barrett Marson said part of Arizona's popularity in recent weeks was about timing.
"It is more about the calendar, you know the 'Western primary' only included Utah and Arizona and then Idaho for the Democrats, so if you were going to go campaign there were not a lot of places to campaign," said Marson.
The importance of Arizona in the November election may also depend on who wins the Republican and Democratic nominations.
"It has to be a national race against Trump and nothing should be left behind," said Rep. Raul Grijalva, D-Arizona. "You know the problem that Arizona and some of the southern states Hillary won, that we never win them in the general election, but I think this has to be a national strategy and not just pick eight or nine states and hope that you can win the whole thing."
Record numbers of voters this week cast ballots, so interest is high. Keeping that engagement through November is key.