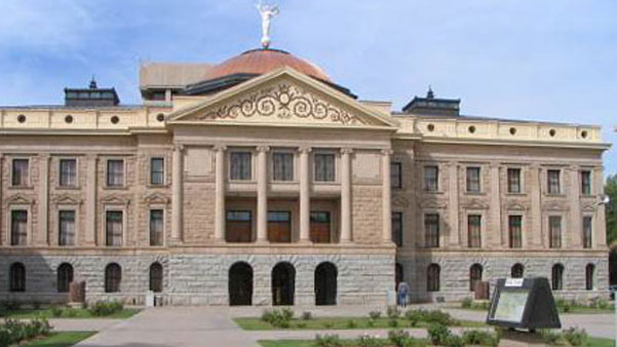 AZPM
Listen:
Senate Bill 1324 bars doctors from prescribing RU-486, a common abortion drug, after the seventh week of pregnancy.
The proposal also requires doctors to follow federal Food and Drug Administration guidelines for dosages. Currently, those guidelines require a higher dosage than is commonly used.
Rep. Eric Meyer, D-Paradise Valley, is a physician. He called the bill a "bad precedent."
"We're legislating health care and decisions that are made between a physician and a woman about their health care," Myer said.
The courts struck down a similar law passed in 2012.

Supporters say SB 1324 fixes what led to the court ruling.
It passed the House on a 32-26 vote.
Senate Bill 1474 bans abortion providers from transferring fetal tissue to researchers.

SB 1474 passed on a 41-17 vote with no debate.
Senate Bill 1485 prohibits state employees from having charitable donations taken out of their paychecks if those donations go to groups providing abortions.
The bill is aimed at Planned Parenthood.
It passed on a 35-23 vote.