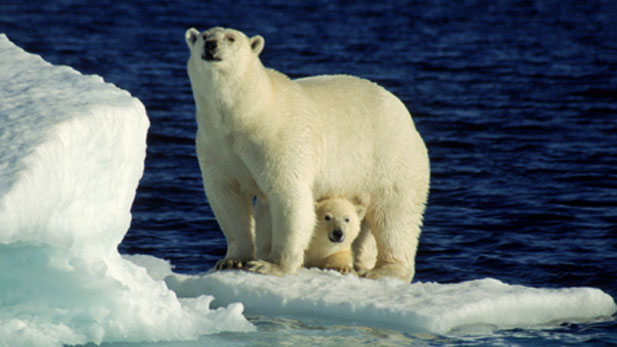 On an ice floe in the Canadian Arctic.
By Amanda Solliday, Arizona Science Desk
Listen:
NASA's latest satellite images show winter Arctic sea ice at its lowest levels on record.
NASA scientist Walt Meier uses satellite images of sea ice in his research and has been looking at the latest images.
"It's about two Texases less ice now than it used to be back in the late '70s," Meier said.
This year's winter sea ice levels are lower than the previous record set in 2015, and Meier said the ice is also about 40 percent to 50 percent thinner.
The importance of polar ice is that it reflects sunlight and helps keep other parts of Earth cool, Meier said.
"And that balance between the cold pole and the warmer regions like in Arizona, that helps set up weather patterns," he said.
Meier said dramatic changes in sea ice alter this equation.
"The Arctic's not like Las Vegas," he said. "What happens in the Arctic doesn't stay in the Arctic."
To study changes in the Arctic, NASA will launch a new mission called Oceans Melting Greenland, or OMG. The researchers will fly over the region in a plane to study ice formations in more detail.