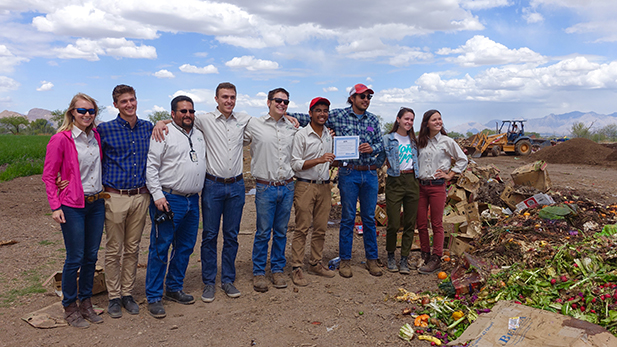 Members of the Compost Cats show their EPA award at the San Xavier Cooperative Farm.

Vanessa Barchfield, AZPM
Listen:
All food waste the Compost Cats collect from restaurants and businesses around town ends up at the San Xavier Cooperative Farm on the Tohono O'Odham reservation, where it's treated and turned into nutrient-rich compost.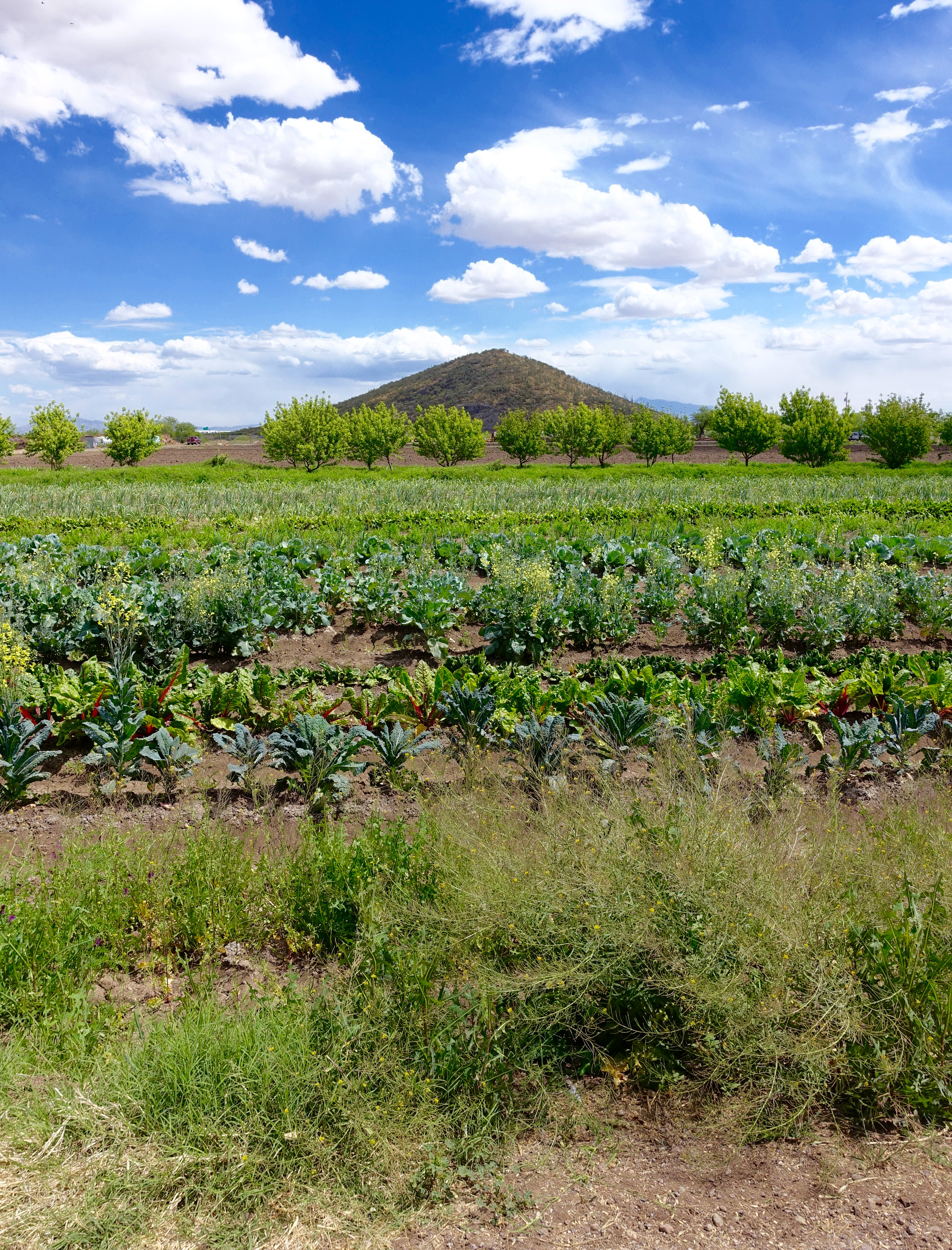 Compost from the Compost Cats is used in fields at the San Xavier Cooperative Farm. (PHOTO: Vanessa Barchfield, AZPM )
Last year the student group and their partners at the farm and the City of Tucson kept 3.4 million pounds of food waste, landscape debris and manure from going into the landfill.
That got the attention of the Environmental Protection Agency, which on Thursday presented the Compost Cats a national award for its efforts in reducing food waste.
"Our goal is that other people see what is happening here in Tucson," said Jared Blumenfeld, the EPA's regional administrator for the Southwest. "This collaboration between tribal, local government and a university is really a model for how things can and should be done around the nation."
The EPA has a goal to cut the amount of wasted food in the U.S. in half by 2030. Blumenfeld said programs like the Compost Cats will be crucial in meeting that goal.
The smiles on the faces of the UA students that run Compost Cats as they received their award revealed just how ecstatic they were.
"It just feels like such a good validation of what we're doing," said senior Emily Soderberg, who joined Compost Cats two years ago. "I think everyone that is involved in it knows how great it is and so it's awesome that we can share it with the broader community."
Senior Pat Brewer agreed.
"If we can be on the leading edge of this societal change, if we can make it normal to sort compost from the from the rest of your food waste, then we'll be properly doing our job," he said.