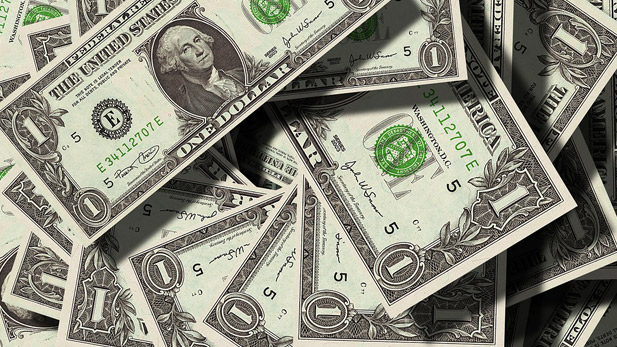 Listen:
Campaign finance is a murky subject made more complicated by the arrival of Super PACs and anonymous donations.

Senate Bill 1516, a campaign finance rewrite in Arizona, signed into the law by Gov. Doug Ducey was meant to clear up some issues, but critics say it makes things worse.
When people talk about campaign donations, they often speak of Super PACs and dark money.

So, what's the difference?
Super PACS and dark money groups both can give unlimited amounts of money to campaigns.
Super PACs, though, must report their contributors and donations to the Federal Election Commission.

Dark money groups fall under the 501(c) section of the tax code and are regulated by the Internal Revenue Service, not the FEC.

The IRS does not require those groups disclose specifically where there money comes from.
Arizona's new campaign finance law cedes state enforcement of dark money to the federal government.
"If you are becoming dependent on the IRS to enforce the law then I think you are not going to get much enforcement," said Morrison Institute political scientist David Berman.
"The 501(c)(4)s are pretty much going to be operating pretty much the way they want to without much public scrutiny. And I think you can consider that a victory for dark money."
When SB 1516 was debated in the legislature, some supporters said the lack of transparency is actually a good thing.

"We have seen throughout our history where government has used forcing people to disclose their donors, those who support them, those they associate with, have used that as a tool for attacking them, for oppressing them, for going after them because they don't like," said Rep. J.D. Mesnard, R-Phoenix
Opponents say not regulating money is the "freedom to buy an election."
Some also say deregulation of dark money at the state level will change who runs for office because outside group with no accountability can outspend candidates.
"If you are trying to run for office, this new law should discourage you because you don't have control over your own destiny," said Democratic strategist Andy Barr.
Republicans say that is a cynical way to look at the issue.
"There is always cynicism when it comes to money in politics, but in the end we rarely actually do anything about it," said Republican strategist Barrett Marson. "You know someone has to fund campaigns."
The ultimate judges on the changes to dark money regulation may be the public.

Opponents to the law said they could make it a political issue during the upcoming campaign season. Marson said he doesn't think it will stick.
"It is very difficult for the voting public at large to truly grasp the concepts of dark money and some of these issues," Marson said. "I don't believe that it would play very well at all to target members who voted yes on this and use that in the campaign. I just don't believe voters will give it much weight."
SB 1516 also contains provisions allowing candidates to give money to one another. Opponents called that the "king maker" provision.
Some Republicans struggled with that concept before voting in favor of the bill.
As a result, other bills may be changed before the end of the legislative session in order to remove that from the law.
Opponents also threatened to put a referendum on the ballot to strike the entire law.
In order to do that they will have to collect more than 70,000 signatures in three months.