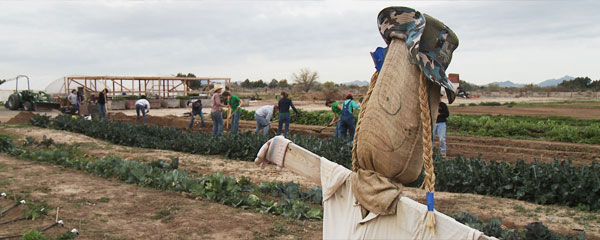 KUAZ Radio In Depth Arizona Feature
A farm in Marana seeks to engage local youth in growing food for their community, while addressing issues of nutritional poverty and hunger. It's called the Youth Farm Project and it's part of the Community Food Bank's Marana Heritage Farm.

Aside from providing young people the opportunity to grow organic food for their community, the program is also designed to encourage nutrition and healthy food choices and to empower program participants to become knowledgeable advocates within their food systems.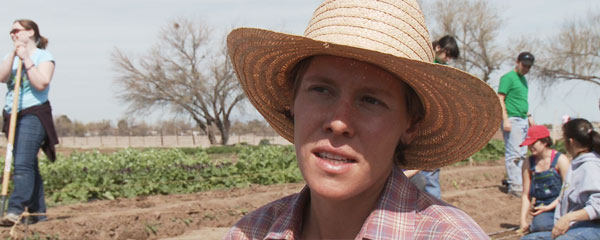 "Our program aims to engage youth in local agriculture," says Shanti Sellz, the apprenticeship coordinator, "as well as help them learn about issues of nutritional poverty and hunger."
Sellz says that the objective is basically to get kids involved in their food systems, and to hopefully give them information that they can share with family and friends. "We see them develop an interest about food systems, food insecurity and the issues that are faced right here in their community."
Sellz explains that the farm is part of the Food Bank's Community Food Resource Center, and is now in its third growing season. The objective is to support food production and strengthen the community. "We do days when we're working in the garden and we do poultry care, we do natural building, we do seed-saving and green-house production," she says, "so it really gives youth the opportunity to be involved in all the aspects of growing food locally."
You can find out about the program at the Community Food Bank Website.

Producer: Luis Carrión