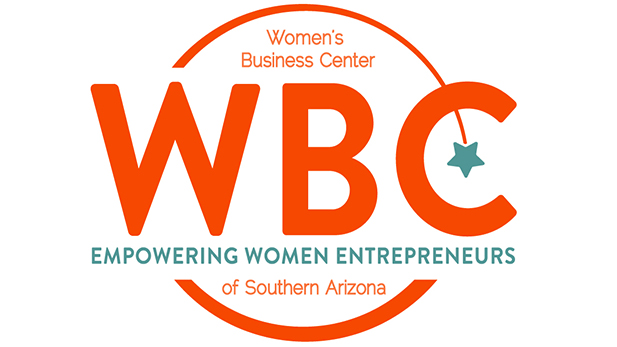 Listen:
Alicia Bustos lives in Catalina, but every week she visits Tucson to go grocery shopping on the south side. When she steps into El Super, she makes a straight line to the deli counter and asks for more than a pound of cheese. She tosses it into the cart and heads off to find the next ingredient.

"I'm buying cheese for making chile rellenos, some chips, some groceries."
Alicia loves to cook and has been in-and-out of the food business since 1988. These days she is a cook at Olive Garden, but she got her start when she opened a tortilla factory with her husband in Mammoth, Arizona. After 18 years they closed the business.
Eight to ten workers made about 800 dozen handmade tortillas everyday.
"That's many, many tortillas so that was hard. And many people didn't want to wake up so early, like 2:00 or 3:00 in the morning, to start making tortillas."
She had her own restaurant named Alicia's Café for three years and helped her sister-in-law run another restaurant. She plans to give it another shot and wants to open a Mexican food restaurant on South Sixth Avenue.
But all her business experience was in Pinal County, and she didn't know where to start the process in Pima County.

"I know how they run it over there. I moved to Pima…so I don't know how it's going on over here. You don't know where to go to ask for permits, license, different things."
This led to her going to the new space for women entrepreneurs at the House of Neighborly Service in the city of South Tucson.
The YWCA of Tucson runs the Women's Business Cente, that offers business counseling and training classes. When the YWCA acquired the House of Neighborly Service in the summer of 2015, they saw an opportunity to bring the center to the south side.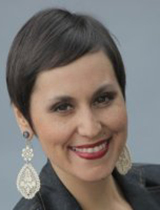 WBC Director Marisol Flores-Aguirre
Marisol Flores-Aguirre is the director of the Women's Business Center. She says there is a community of women already selling their goods, running catering businesses and creating textiles and art, but they often don't identify themselves as entrepreneurs. This is one thing the center wants to change.
"The gap isn't in entrepreneurship. It isn't in innovation. It isn't in in really providing quality to residents, to citizens here in Tucson. It really was how do I get my business started? Where do I go for a license? What kind of training do I need if I have a catering company and I want to offer that to different spaces?"
Tucson's south side has a predominately Latino population. Today, about 10 percent of all women owned companies in the United States are Latina owned, but they also face specific challenges.
Marisol says these classes cannot be a direct translation of what the center does at the YWCA. Besides offering classes in Spanish and English, the center is looking for ways to connect with women in a way that is culturally relevant.
One way this is happening is through a series of cafecitos. Over coffee and pastries, women can talk to someone one-on-one about their business.

Victor Mercado is the Deputy Director of the Women's Business Center.
Eventually, ever woman will need to sit down and hash out what they want to accomplish. The cafecito gives them an opportunity to do this in a comfortable environment.
"The power of the cafecito is to be able to start these conversations."
He says the center wants to be more than a welcoming community space at the House of Neighborly Service. The goal is for women to create community among themselves as entrepreneurs and come together to solve their own challenges.
The center is able to provide business consulting to women at different stages in the planning process and in different life situations. They talk to everyone- from the woman who just got inspired with an idea, to a woman buying her first food truck, to a woman who is undocumented, but still wants to open up a business.
People like Marisol and Victor are there to answer questions and direct women to the classes, workshops and other professionals in the community.
Although it is challenging, Alicia is determined to open her restaurant.
"I feel proud to myself because anything I like it and I want it and I made it, I feel proud. I feel proud about me, you know? Because when you are working really hard to do this, it is satisfaction for myself."
Amanda Martinez is an AZPM intern and University of Arizona journalism student.