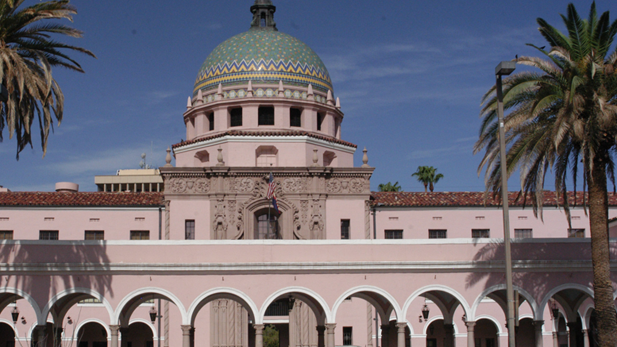 The Pima County Board of Supervisors approved a $1.23 billion county budget Tuesday, including a 10-cent decrease in the primary property tax rate.
The tax decrease will save the average homeowner a little more than $1 a month.
The budget includes raises for county employees of between 2 percent and 6 percent.
Democrats Richard Elias, Ramon Valadez and Sharon Bronson voted for the budget; Republicans Ray Carroll and Ally Miller voted against it. All supervisors except Carroll are up for re-election.
In a press release, the county said, "The tax cut is a fulfillment of the board's promise during the FY 2016 budget adoption that if the county prevailed in a lawsuit against the state it would reduce the tax rate it set last year."
That occurred, when a Superior Court judge ruled the state Legislature and governor unconstitutionally increased Pima County's obligation to public schools by $16 million.