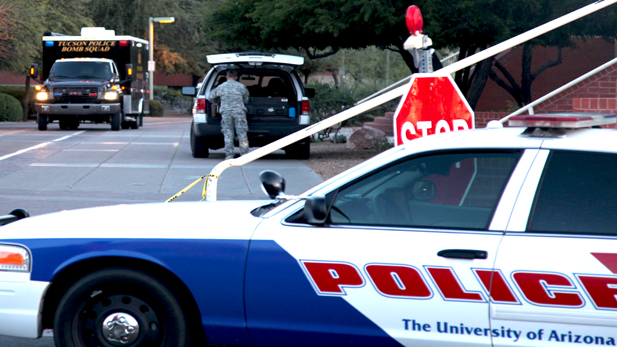 (PHOTO: Christopher Conover, AZPM)
Mir Islam was sentenced to two years in prison after pleading guilty to three crimes, including the false report of a shooter on the University of Arizona campus.
The university went under lockdown on March 22, 2013, when Islam made a digital report to 911 that a man in the administration building had a gun, rifle and explosives.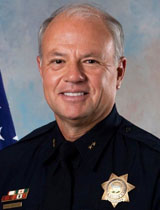 University of Arizona Police Chief Brian Seastone. (PHOTO: University of Arizona Police Department)
The report turned out to be fake and one of a number of internet-based crimes that Islam carried out, said UA Police Chief Brian Seastone.
"We're very pleased with the outcome that this gentleman that created a lot of chaos on our campus and across the country has been sentenced," he said.
Seastone said the investigation was conducted with the cooperation of the FBI and other law enforcement agencies.
Islam did not have any affiliation with the university, though he also pleaded guilty to the online stalking and harassment of a then UA student.
"And we are assuming that's why the UA was specifically targeted," said Seastone.
Islam, 22, is a naturalized US citizen from Bangladesh.
He was arrested in September 2013 and has been in custody for a year. In addition to prison time, he will be placed on three years of supervised release and his computers will be monitored.