Read more about the life of Henry "Hank" Oyama, from the Poston Camp Restoration Project.
Passing Poston: An American Story
Four former Japanese and Japanese-American internees recount their time in Arizona's Poston Relocation Center during World War II.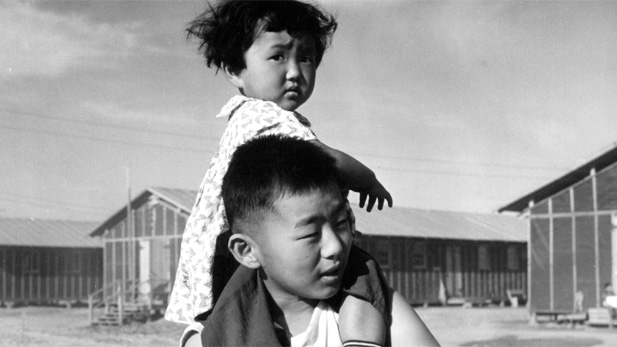 PHOTO: APT
passing poston 1
Between 1942 and 1945 at The Poston Relocation Center in Arizona housed more than 18,000 detainees forcibly interned during World War II to construct schools, farm the land and construct an irrigation system.
A tragic past haunts each of the four former detainees, now in the last chapter of their lives, as they struggle to reconcile the trauma of their youth. They also give voice to the sense of dislocation Japanese-Americans felt and how many of them still search and yearn to find their rightful place in the United States.
Watch this special presentation on Monday, May 17 at 9 p.m. on PBS-HD.
Learn more about the decision to broadcast Passing Poston: An American Story in our Inside TV blog.