Pima County Supervisor Ally Miller and John Winchester face off in the Aug. 30 primary election for the Republican nomination in Board of Supervisors District 1.
Miller is seeking a second term in the northwest side district, which is a Republican stronghold. Winchester is making his first try at public office.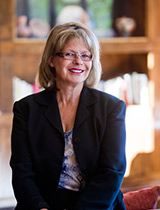 Ally Miller
"I think that we're lacking severe leadership, particularly in District 1 where I'm running," Winchester said.
He spoke in an interview to which incumbent Miller was also invited. She said she had a conflict on the suggested date, and did not respond when offered two alternative dates.
On her website, Miller says the election is a chance to consider a new direction for the county, by electing pro-business politicians to all five supervisors' seats up for election.
Winchester said it is District 1 that needs change.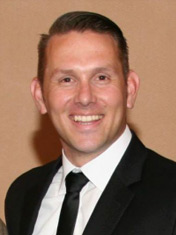 John Winchester
Winchester said Miller has not proposed policies to solve the county's problems.
On her website, Miller says: "I believe that the biggest issue that the Board of Supervisors needs to solve is the road problem." She says on the website her plan to pay for more road work in the absence of state funding is to extend the life of the Regional Transportation Authority and its half-cent sales tax to put hundreds of millions of dollars into road repairs.
Winchester said he supports a similar proposal that would extend the RTA beyond its expiration in 2026.
"By renewing their contract early and giving them additional resources it can raise between $500 million and $1 billion in resources to fix the roads in both incorporated and unincorporated areas," Winchester said.
The RTA extensions the two candidates propose would need voter approval, just as when it was created in 2006.
On economic development, Winchester said he disagrees with Miller on the county's role. She voted against a county lease with the space balloon company WorldView, citing the bond election a few months prior in which county voters rejected $815 million dollars in debt for projects that included tourism and economic development.
"We're not even funding our core services like roads, and paying our sheriff's deputies the step increases they were promised when they were hired," Miller said at a Board of Supervisors meeting earlier this year in arguing against the WorldView funding.
"Yet we're choosing to invest borrowed monies — borrowed monies taxpayers are mortgaging their assets to borrow this money — in an extremely risky enterprise," she said.
The WorldView lease, which is under legal challenge, deserves a chance to show success, Winchester said.
"We don't know yet if it's legal. Aspects of it were legal, but I think the attempt is correct," he said. "I think the county should be addressing, with the private sector, economic development. She (Miller) doesn't agree with that at all, and I think the county should take an active hand in economic development working with the private sector."
Miller said at a January board meeting that the lease went beyond the county's role in economic development.
"Pima County taxpayers deserve better. Picking winners and losers will deter private investment in Pima County," Miller said.
The winner in the Republican primary will face Democrat Brian Bickel in the November general election.