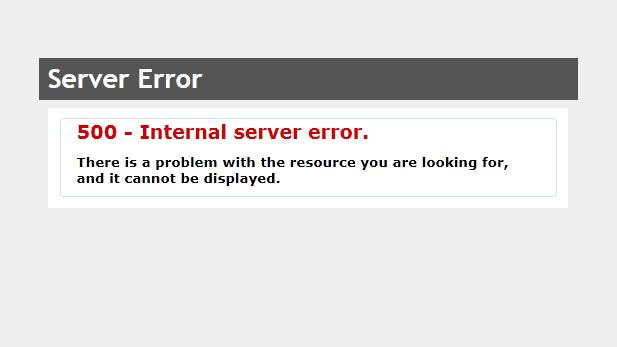 Many voters attempting to see primary results from the Arizona elections website encountered an error message like the one seen above.
State officials were smarting from an embarrassing crash and glitches on their revamped election website after polls closed for the Aug. 30 primary.
The problems stemmed from an issue that blocked data transmission, secretary of state spokesman Matt Roberts said.
"It was like a tollbooth, if you will. Imagine a car rolling up into a tollbooth and then asking directions. All the cars behind it back up and cause more of a problem."
The secretary of state's new website was designed by in-house programmers after an outside vendor was fired.
Secretary of State Michele Reagan said in a media release two days before the election:
"Our in-house technology team developed the site to eliminate the problems voters experienced in 2012 and 2014 and make it easier for people to view race results. Not only do we think people will find it greatly improved, we also saved money by developing the site ourselves."
In Pima County, meanwhile, election workers resumed counting votes Wednesday for the primary election, with about 20,000 ballots remaining
More than 140,000 ballots were counted on primary election night, and Elections Department Director Brad Nelson said it went smoothly, with any perceived delays the result of the time it takes to count all the votes.
"Ballots and other secure materials are transported to the elections department from as far away as Ajo and on top of Mt. Lemmon and as far away as Arivaca," he said, "and it takes a while for those materials to get here."