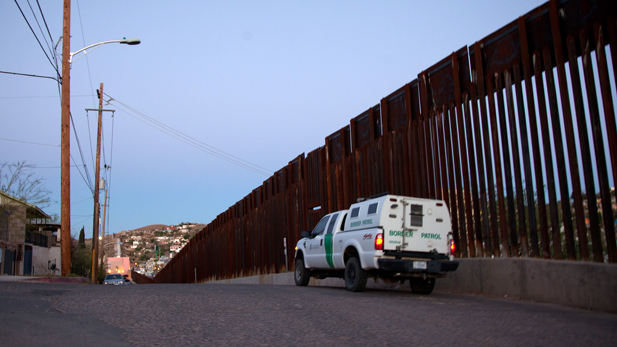 A U.S. Border Patrol vehicle on the American side of the border fence in Nogales, Ariz.

Fernanda Echavarri, AZPM
By Monica Ortiz Uribe, Fronteras Desk
A U.S. customs officer convicted of immigrant smuggling in El Paso received the maximum sentence of seven and a half years in federal prison Friday.
U.S. District Judge David Briones sentenced Lawrence Madrid after he was found guilty of allowing immigrants to enter the country illegally at an El Paso port of entry. Testimony showed that Madrid accepted bribes of up to $2,500.
Prosecutors said the scheme took place in 2010 and 2011 and involved Madrid's wife, Odet, who is currently a fugitive.
Briones ignored the defense's request for leniency, saying Madrid was a disgrace to the uniform he once wore.