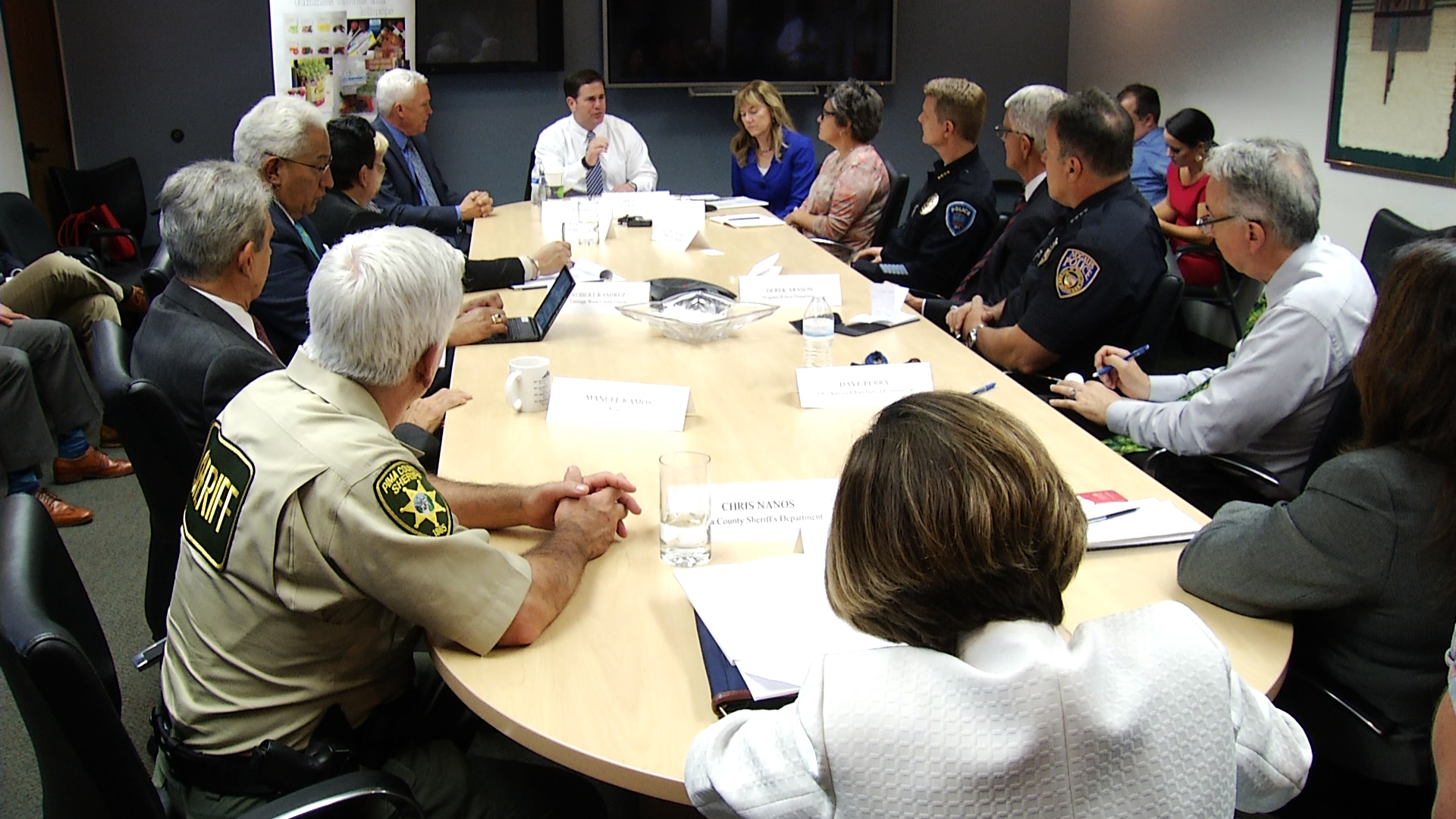 (PHOTO: Steve Riggs)
A group hoping to defeat an initiative to legalize recreational marijuana in Arizona is employing Gov. Doug Ducey and others to carry the message.
Ducey joined leaders of Tucson law enforcement agencies, mental health providers and businesses to denounce Proposition 205, which will be on the November ballot.
The governor says he's worried that the proposal is picking up momentum.
"We can stop this, but I do need leaders and decision-makers from across the state to step up," Ducey said.
Yavapai County Attorney Sheila Polk is heading the statewide effort by a group called Arizonans for Responsible Drug Policy. If the proposition passes, she warned, it can only be changed by the voters.
"That means Governor Ducey can't veto it and the Legislature can't repeal it."
Medical marijuana is already legal in the state. If the proposition passes, Arizona would follow four other states that have already legalized it for recreational purposes.