Raising chickens is often associated with rural communities from previous generations but the pastime appears to be making a comeback in many areas, and Southern Arizona is no exception.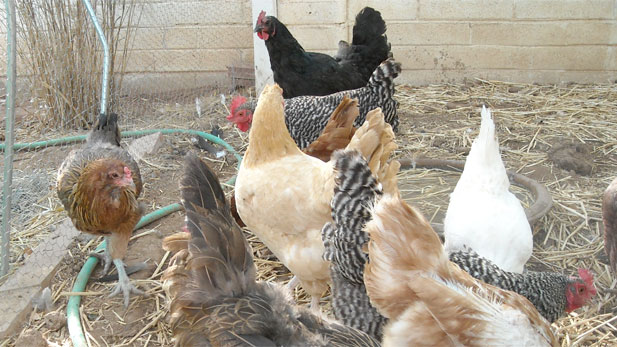 A growing number of residents in our region are making special arrangements in their backyards to accommodate a small flock of hens. Fans of the fowl such as Kevin Gaither-Bachoff and his 12-year old daughter Allie say the birds are easy to care for, are entertaining, and give back to their owners in more ways than one.

Their wholesome eggs are a treat, and the birds' manure can be used to fertilize the garden. The Food Conspiracy Co-op of Tucson is helping people learn more about the proper way to care for chickens by holding a city chicken coop tour in our community this Saturday, December 5. It allows you to visit 15 local homes where residents are raising backyard chickens in creative coops. A similar event six months ago for 200 people sold out quickly because of the astronomical interest, so this time around more tickets will be sold. The proceeds will be used to help a local organization that provides workshops on different topics associated with sustainability such as water harvesting systems and solar energy.