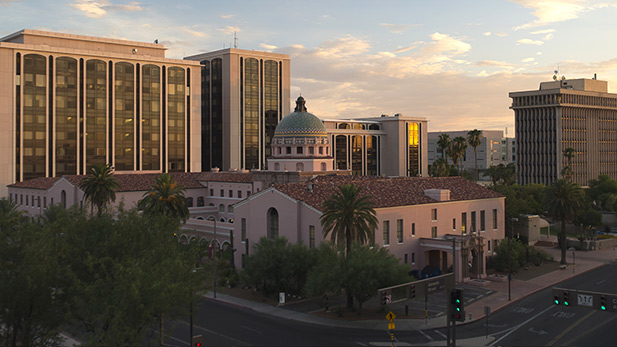 Pima County Courthouse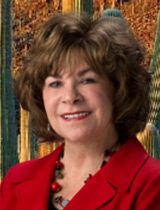 Barbara LaWall (PHOTO: barbaralawall.com)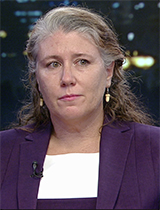 Green Party candidate for Pima County Attorney Cyndi Tuell
Democratic Pima County Attorney Barbara LaWall and challenger Cyndi Tuell of the Green Party mostly agreed on the issues in a recent forum on Metro Week.
LaWall said she is proud of the fact that violent crime has dropped since she was first elected 20 years ago. She thinks her office's work to keep violent and repeat offenders off the street has played a big part.
"About 80 percent of the crime committed in any community is committed by about 20 percent of the people," LaWall said. "So if you can carefully target that group, you can make a difference."
But just as important are prevention efforts.
"We have been doing a lot of programming to prevent our young people from becoming that next generation of offenders," said LaWall.
Her challenger, Green Party candidate Cyndi Tuell, said she has focused on civil and conservation law in her legal career.
She agrees with LaWall's tactics to reduce crime.
"And I would add to that that reducing crime in the community takes improvement in our educational system," said Tuell.
She also thinks reducing the number of juveniles charged as adults to the absolute minimum would also help keep young people on track in their education.
"If we can keep people from getting put into the system in the first place, they're less likely to go back into the prison system," she said.
There is one area where Tuell does not agree with LaWall's decisions. Tuell does not approve of how the County Attorney's Office has handled car collisions involving cyclists and pedestrians.
Tuell is a cyclist herself.
"The police feel that they don't need to cite the person who has run us over because they won't get the support at the County Attorney's Office, and I think that needs to change," she said.
LaWall said her office prosecutes such cases when they have sufficient evidence to prove criminal wrongdoing.
"One of the things that we always have to be conscious of, and the thing that I think is difficult for people to understand is that sometimes an accident is an accident, and it is not a criminal charge," she said.
Both candidates agree that there could be more focus on educating the public about the duties of the Pima County Attorney's Office that take place outside the courtroom.
"The County Attorney's Office is about more than criminal law," said Tuell. "It's about protecting clean air, clean water and specifically protecting your rights to public records and your right to attend open meetings of the agencies which the County Attorney's Office represents."
And the duties don't stop there.
"We do enormous amounts of work with mental-health hearings and all the land-use acquisitions," said LaWall. "We do this work. We are a public law firm much like doing private work, and our clients are the citizens of Pima County. We do this on behalf of Pima County."
One of those other duties includes working with the Pima County Sheriff's office in both criminal and civil matters.
"First of all, I'm the lawyer for the sheriff," said LaWall.
"The working relationship should be a close one. It should be one in which we cooperate. But at the same time as the civil attorney, I have to have sort of a little bit of a stand off in the sense that I have to give legal advice and not always be on the same page as the sheriff," she said.
Tuell said it is important to consider that relationship given current events.
"The sheriff's offices across the country are experiencing unprecedented incidents of human right and civil right violations, especially against people of color," she said. "And I think it's important that the county attorney be aware of that and find a way to reflect the needs of the people as well as the client."
Both candidates agree that the ultimate duty of a county attorney is to be legal counsel that acts in the best interest of the area's residents.