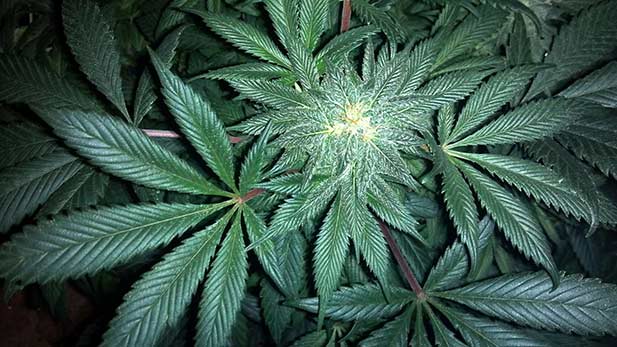 A marijuana plant
A new poll from O-H Predictive Insights shows 43 percent of Arizona voters favor Prop. 205, an initiative that would legalize recreational marijuana, while 47 percent oppose the idea.
Arizona is one of nine states with a question about marijuana on the ballot this November.
Voters in the state in 2010 approved the use of medical marijuana.
The poll also shows Prop. 206, which increases the minimum wage, has 53 percent approval and 40 percent opposition.
The poll has a 3.66 percent margin of error. It was conducted in late September.
Early voting in Arizona starts this week.