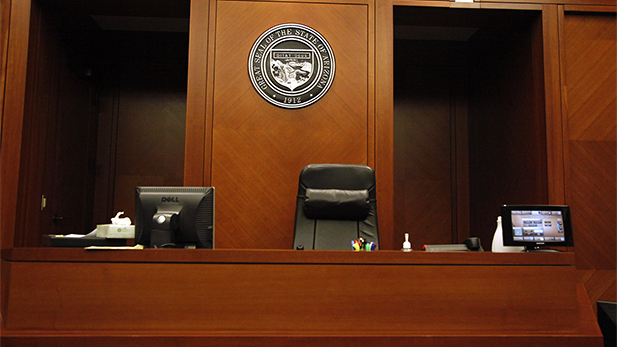 Several hundred people went to court Tuesday in Tucson to resolve outstanding legal troubles.
Among them was Chuck Kisner, whose warrants caused him headaches for the past several months. His driver's license was suspended because of traffic tickets, and he had a warrant for not having a dog license. Why did he decide to come to court?
"I didn't want to get arrested," Kisner said.
He wasn't. In fact no one who turned up to the Pima County Justice Court's third warrant-resolution day was taken into custody.
Kisner appeared before Justice Court Judge Keith Bee, and after a brief exchange they agreed Kisner would serve 15 hours of community service to clear his record.
After, Kisner had a large smile and looked relieved. Judge Bee said that's the point.
"The concept that we're using now is trying to get people to ease their level of anxiety, get their warrant quashed and take care of their casework, in non-traditional court hours," Bee said.
After his court appearance, Kisner said he would urge other people to show up as he did.
"You bet, well worth it," he said. "Get all this stuff taken care of and get going in life. You know it gives you a chance. It's really nice."
Pima County will hold two more night court sessions later this year.