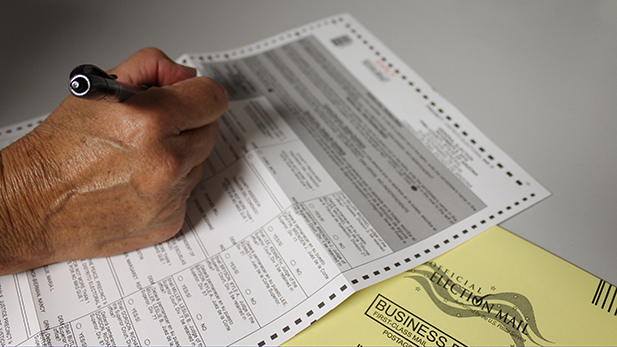 AZPM Staff
More than 700,000 early ballots have been voted and returned to county recorders across Arizona, according to a state official.
Those numbers could put Arizona on pace for a record turnout.
"We usually see anywhere from the low 70s [percent of voters statewide], to the high 70s, and some elections even the 80 percent range. So this election certainly has captured voters, and they are returning their ballots at a pretty good clip," said Matt Roberts, secretary of state spokesman.
The numbers from the state show about equal numbers of Republicans and Democrats are returning their early ballots.
Independent voters are lagging behind, according to the secretary of state's numbers.
Arizona voters have until Friday, Oct. 28 to request an early ballot.